Hi! I am having trouble getting started with the PowerPoint add-on.
The Slido icon is showing a red exclamation mark and when I click on it, it tells me to login. That seems pretty straight-forward…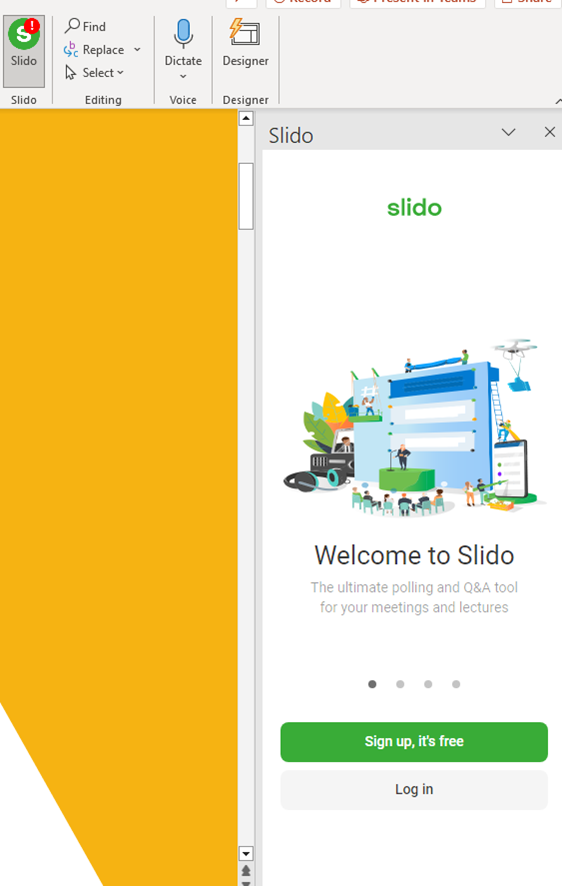 Except then after this I get stuck in a loop.
I login > It says successful > When I return to PowerPoint, I am still not logged in! > The sidebar tells me to login...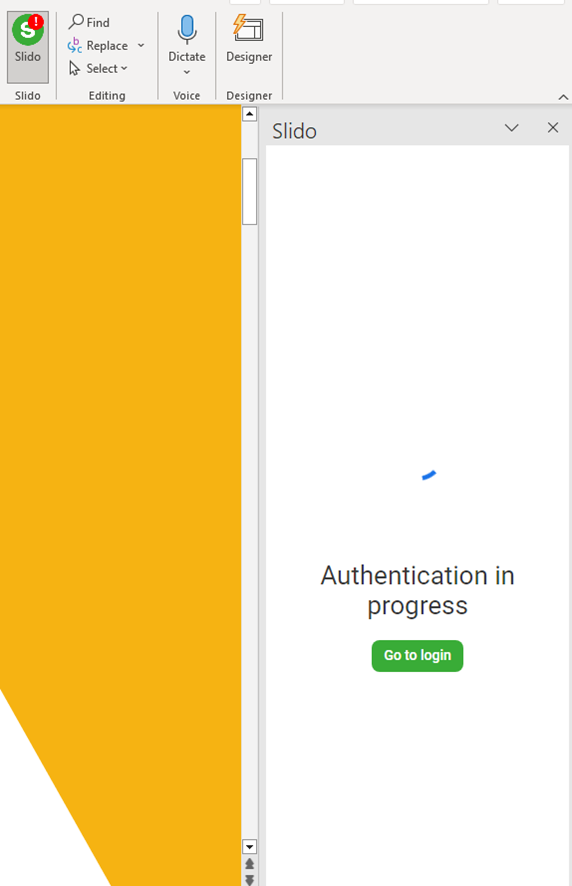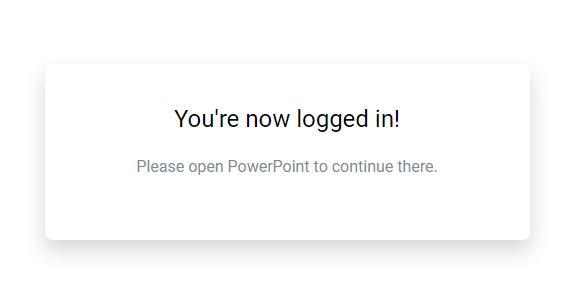 I've tried restarting & logging out, but it doesn't seem to want to work.
The document was originally stored on a shared Teams folder, but I thought that maybe working off my desktop would fix it - Still didn't.
Has anyone else has similar issues?