If you're using Hopin, you can integrate Slido into any area of the Hopin event - be it reception, stage, session, or expo booth.

This will allow your attendees to interact with Slido directly from Hopin.
 
As an admin, you cannot manage Slido from Hopin. You'll still need to do so using another browser tab or device.
In this article:
Get your Slido event link
Before adding Slido into Hopin, you'll need to create a Slido event first and get its unique Event link. 
To do so: 
In Slido, open Event settings
Copy Event link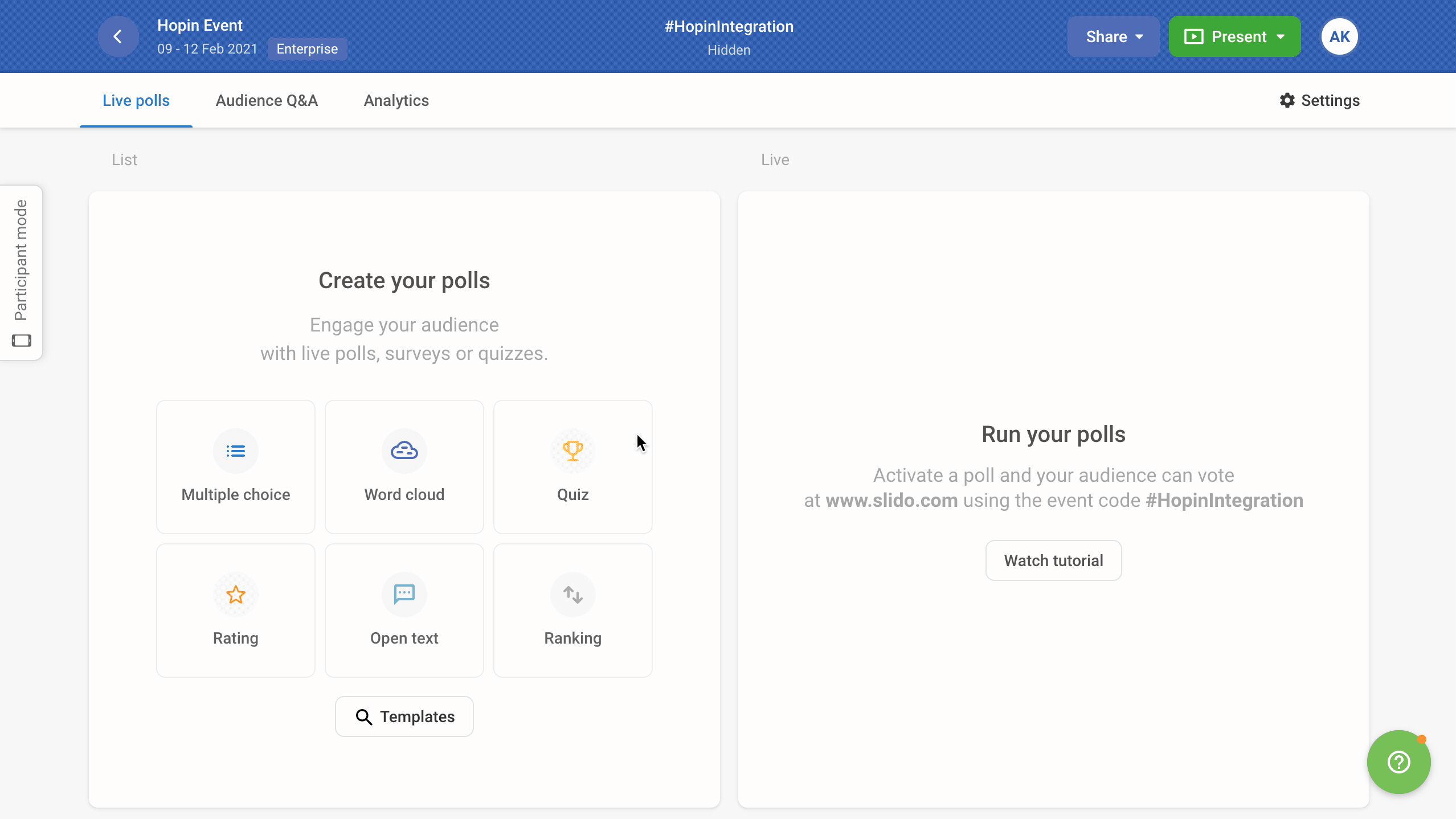 Enable Slido integration in Hopin
When logged into Hopin:
Select an Organization on the left and click Integrations
Find Slido and tick Enabled
Hit Save at the bottom of the page
Add Slido to your Hopin event
Under the Events tab, select your Hopin event in which you'd like to use Slido. 
Afterwards:
Navigate to the specific stage or session in your event that you'd like to add Slido to
Paste the Slido Event link into the Slido URL field
Hit Save at the bottom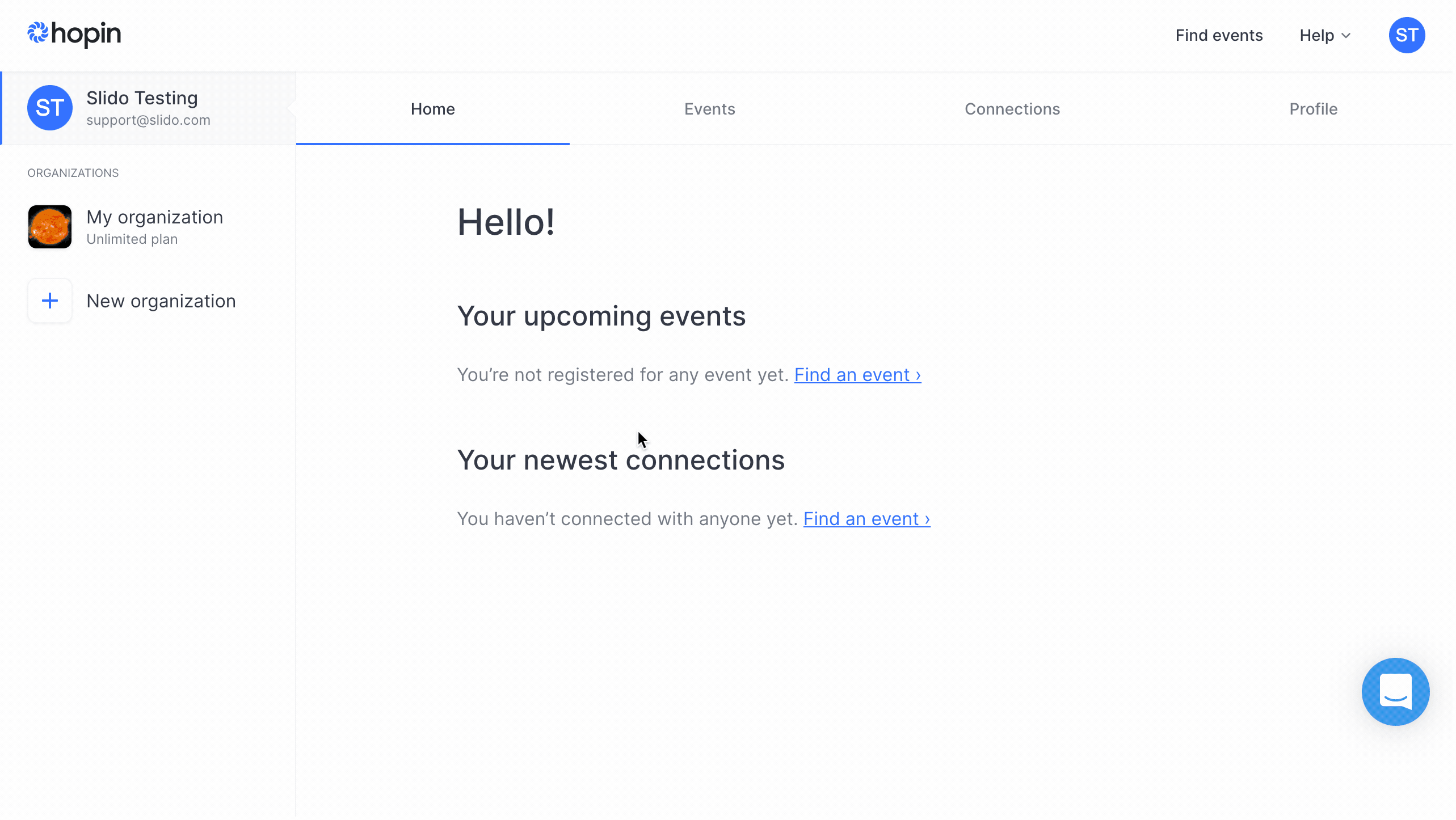 How it works for your attendees
You can see how Slido works for your attendees under the Preview tab. They'll be able to interact with Slido right next to your video or live stream once you go live.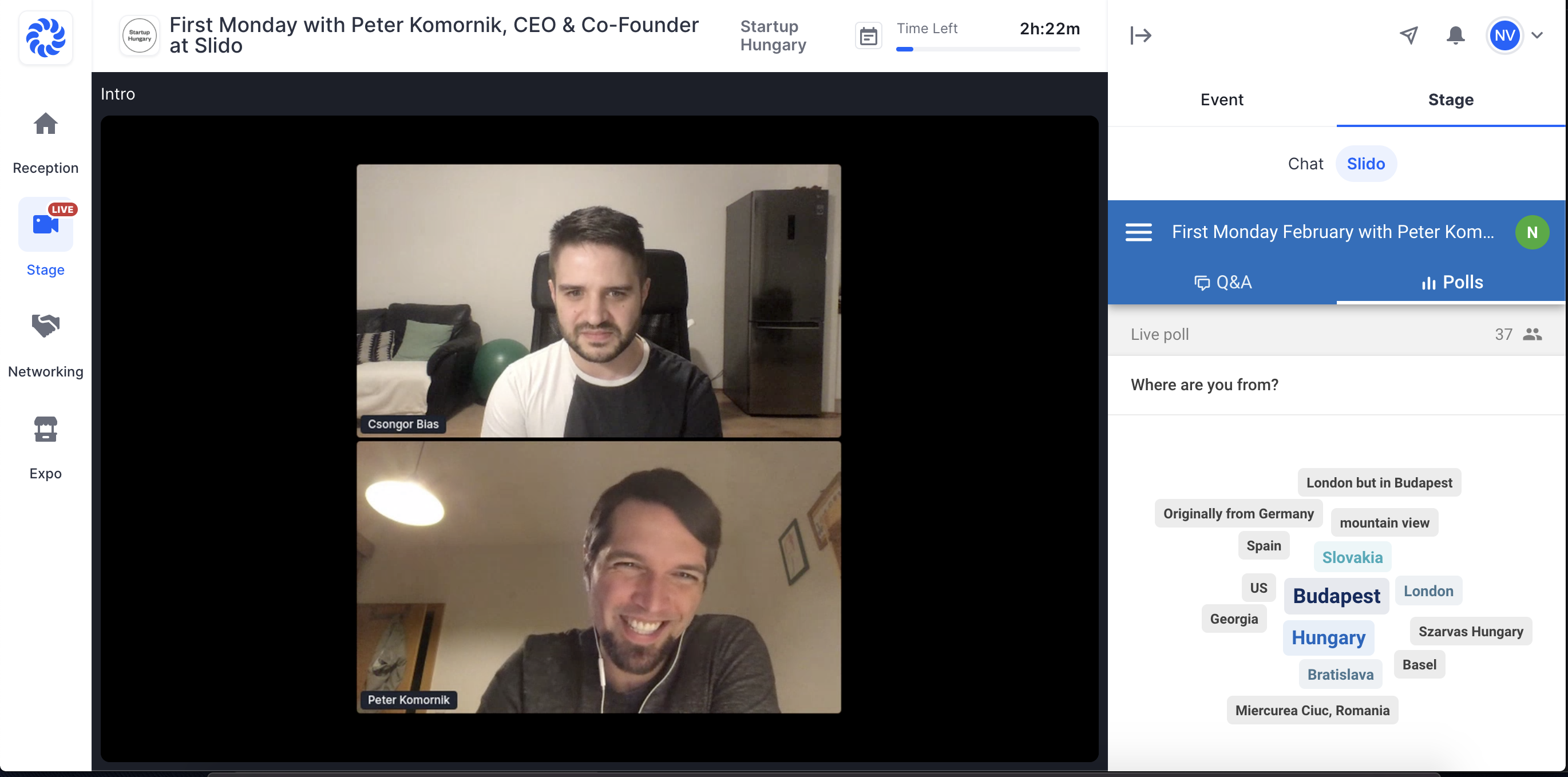 Curious about more?