Did you know it's possible to display your Slido poll results as a pie chart? It's still work in progress, but you can jump right in and test it out today! Join the discussion and let us know what you think. 
How to set it up
In your multiple choice poll, toggle on the option Show results as pie chart
Once you've done that, share your Slido event code or link with your colleagues or friends to collect votes
Open Present mode and let the magic happen!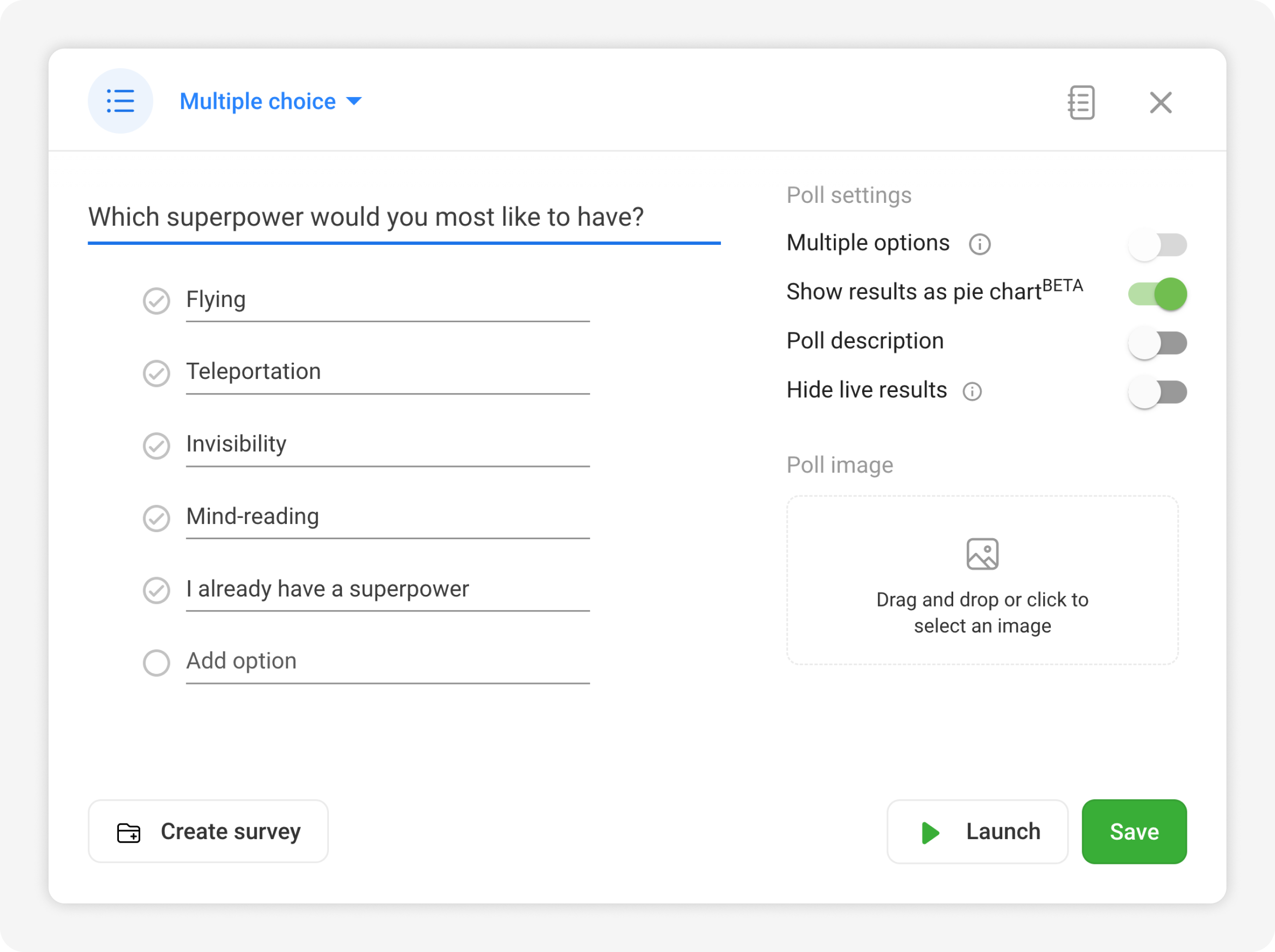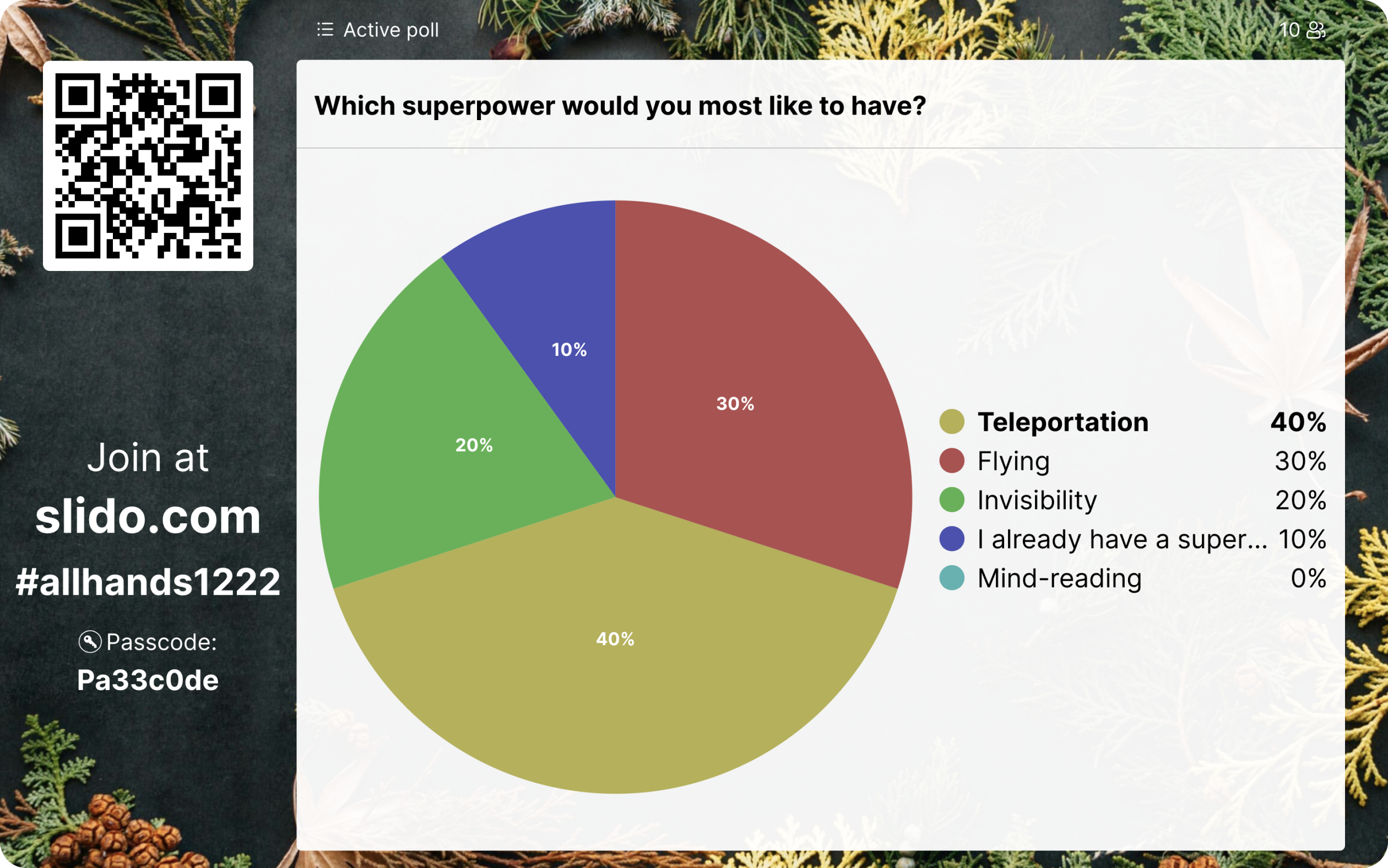 The pie chart will also show on your participants' devices once they vote. You as a Slido admin will see the results as a bar chart for now.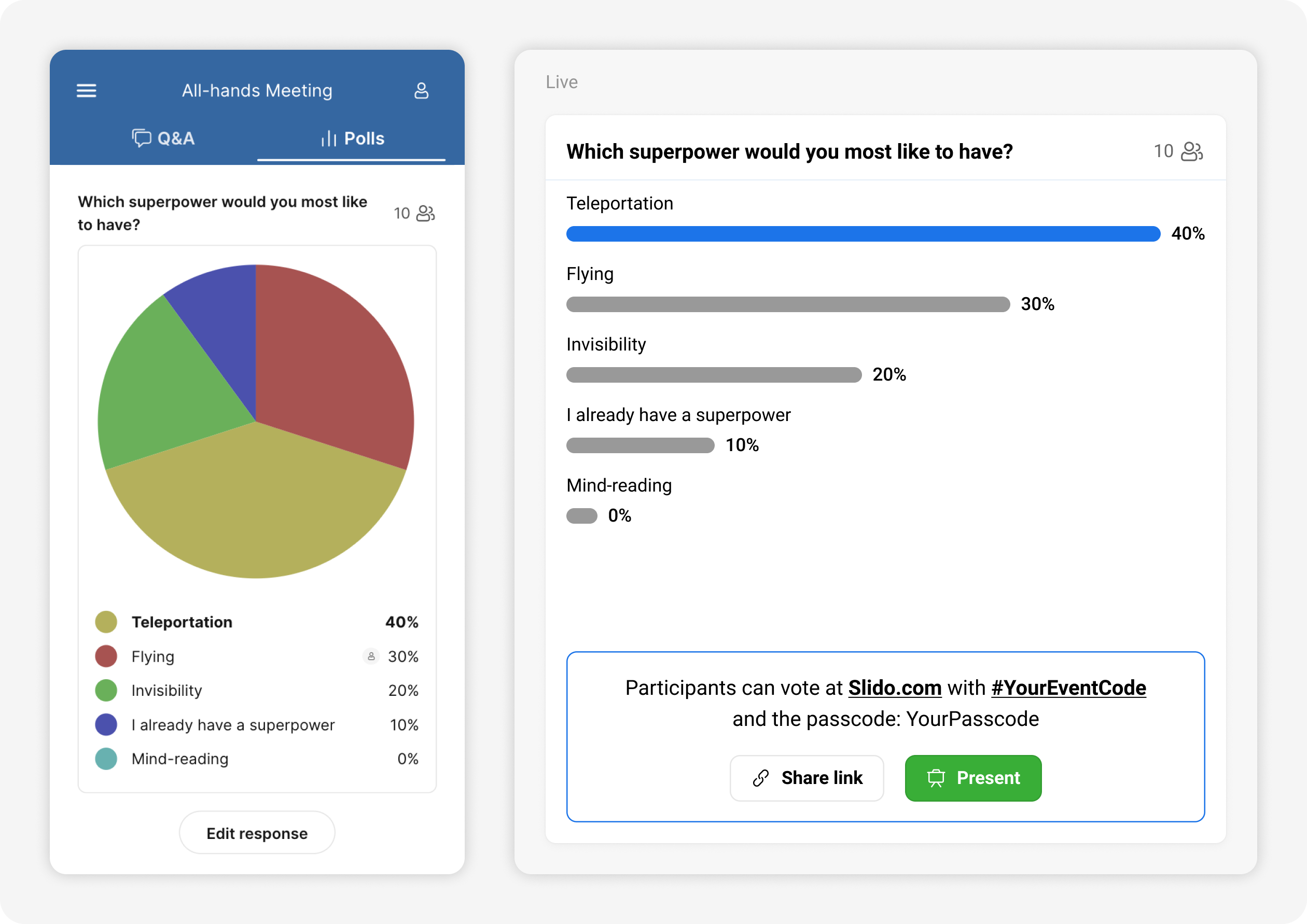 Help us make the pie chart better
Our pie chart is currently in Beta version, which means there's still room for improvement. To discover its full potential, we'd like to invite you to join the discussion below and leave your feedback:
Is there anything you're missing? 
Anything you'd like to change? 
When would you prefer using a pie chart over a bar chart?
Please be as specific as possible - the more detail, the better. We'd love to understand the context you'd use this feature in to better understand any improvements we could potentially make in future.

Comment below by adding your reply. If the system asks you to log into Slido, just enter your Slido credentials. Alternatively, you can send an email to experience@slido.com. 
 
Looking forward to hearing your thoughts! 🎉