Hi there,
we're considering about switching from mentimeter to slido because of your google slide integration.
However, one thing we miss is the ability to have multiple sliders on one slide. Is that something on your roadmap?
There is a slide format as live polling from menti, where you can have multiple sliders like in the attachment.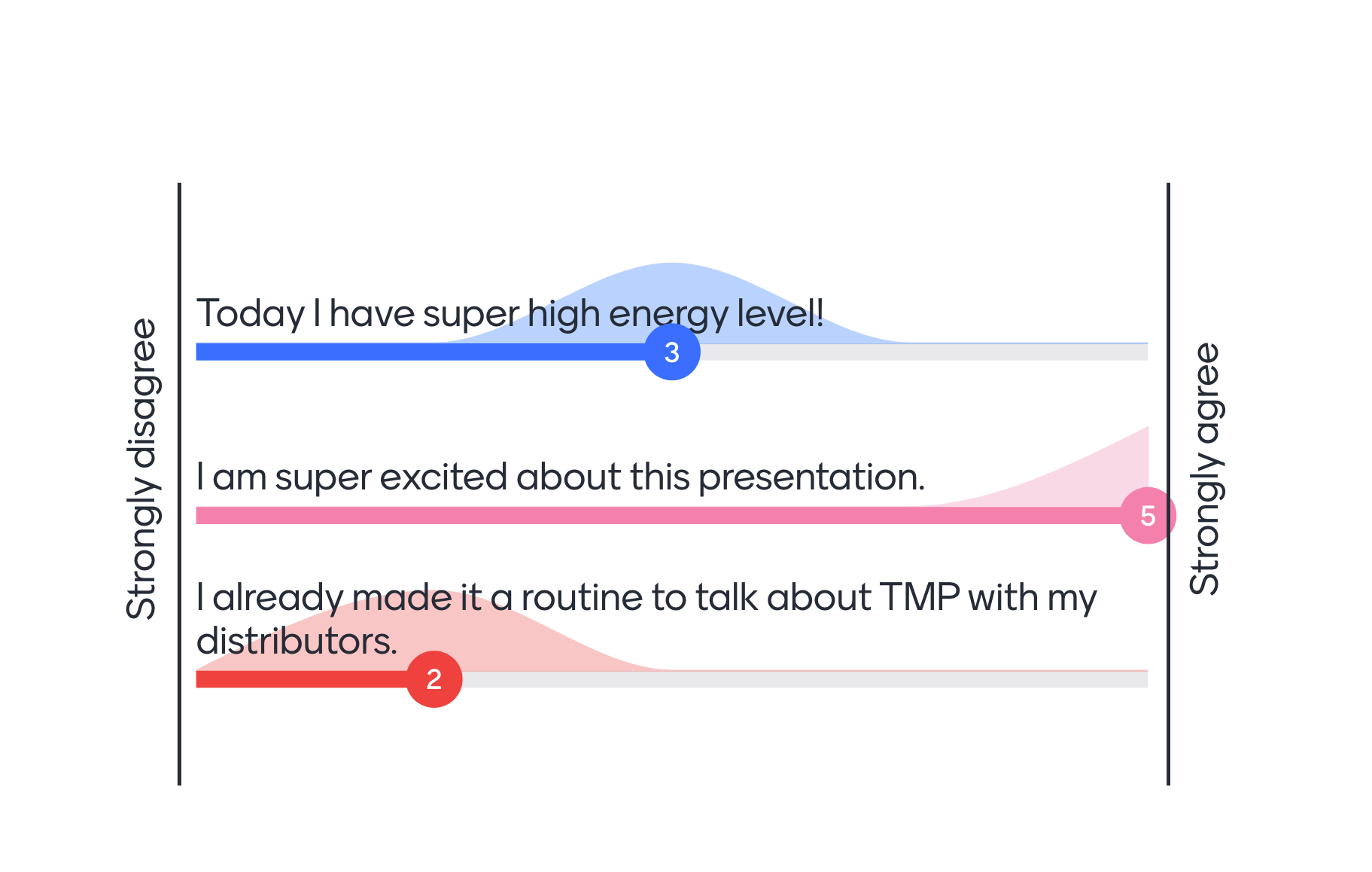 There is 3 things I like better in Menti then your ratings:
1. Sliders are nicer than the bar of stars. Stars don't really fit certain questions (e.g. how scared are you doesn't relate well to "I am 5 stars scared").
2. I can have multiple related sliders on one slide. Slido forces all sliders onto a new slide. This is very limiting.
3. For large audiences, the distribution illustration is extremely valuable. If my team is split into two polarised extremes, the next steps have to be very different compared to everybody is centered. Both produce the same average however.