Whether you aim to test the knowledge of your audience or simply want to engage more people with a little game, then having your audience guess the correct answer in a poll shall do the trick!
In this article:
Reveal the answer
Once you activate your poll and attendees send their votes, you can reveal the correct answer. The correct answer will be automatically highlighted in both Present and Participant modes. You can also edit your poll by selecting edit from the dropdown menu, which takes you to the options in poll settings, such as hiding live results if you wanted to reveal them later or not have them show at all.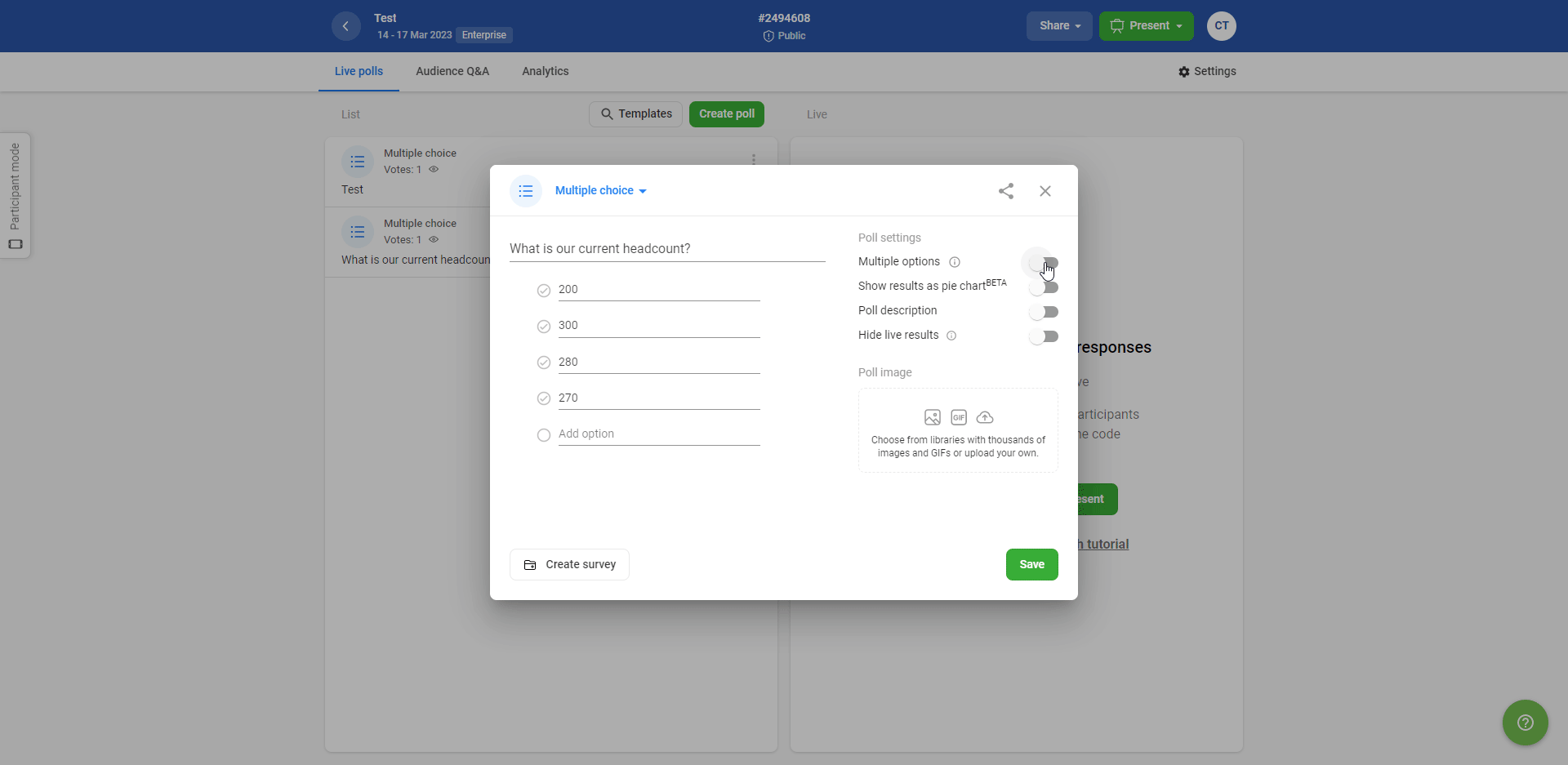 Export the results
If you're running a contest, check off the option to require a name from your participants before you run your polls. Then export the results per user to see how people voted.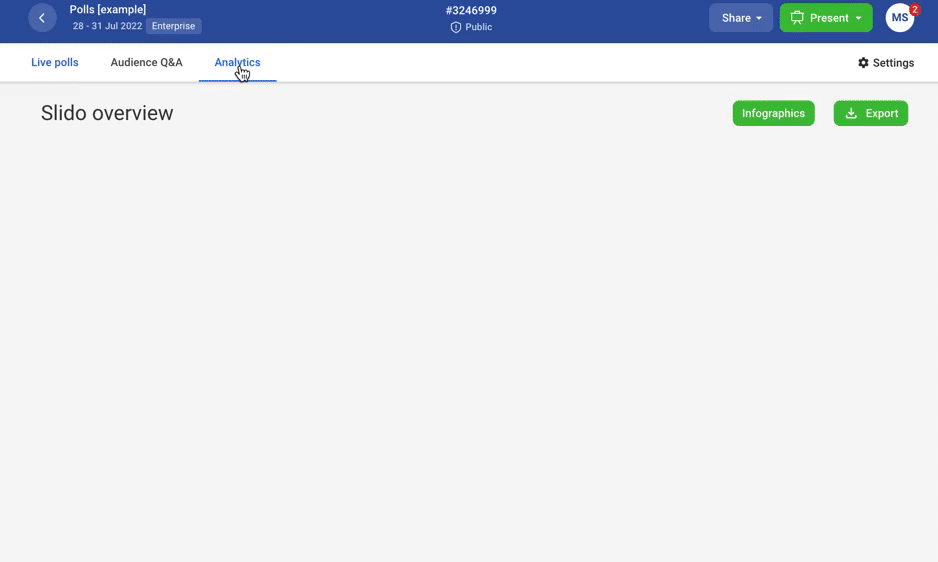 You'll see the correct answers marked as "1".
Use Microsoft Excel Spreadsheet to create a scoreboard
Tracking down the score of the participants will help you to see who got the most answers right and announce the winners in a few minutes. To do so, you'll need the Poll per user export Microsoft Excel file.
Open the Sheet of your specific room
Select the data in the column Total Correct Answers
Rightclick, go to Sort and Sort Largest to Smallest
Tick Expand the Section and Sort
 
The look of the tools and leaderboard might differ if you use an older version than Excel 365.
Curious about more?