Grab your favorite sweater and watch the leaves turn brown because September is here! But before we return to school and the office, let's take a look at how we improved Slido over the past month. Check out our August updates and let us know what you think 😎
Got a question about these updates, our product roadmap or a feature you'd love to see in Slido?
 

Let us know in Community and sign up to our product event for a chance to get answers from our GM Peter Komornik or our Head of Product Peter Krajnak.
​​​
Integrations
 
🖐 Drag and drop polls in Webex
You can now drag and drop polls and change their order directly in the Webex sidebar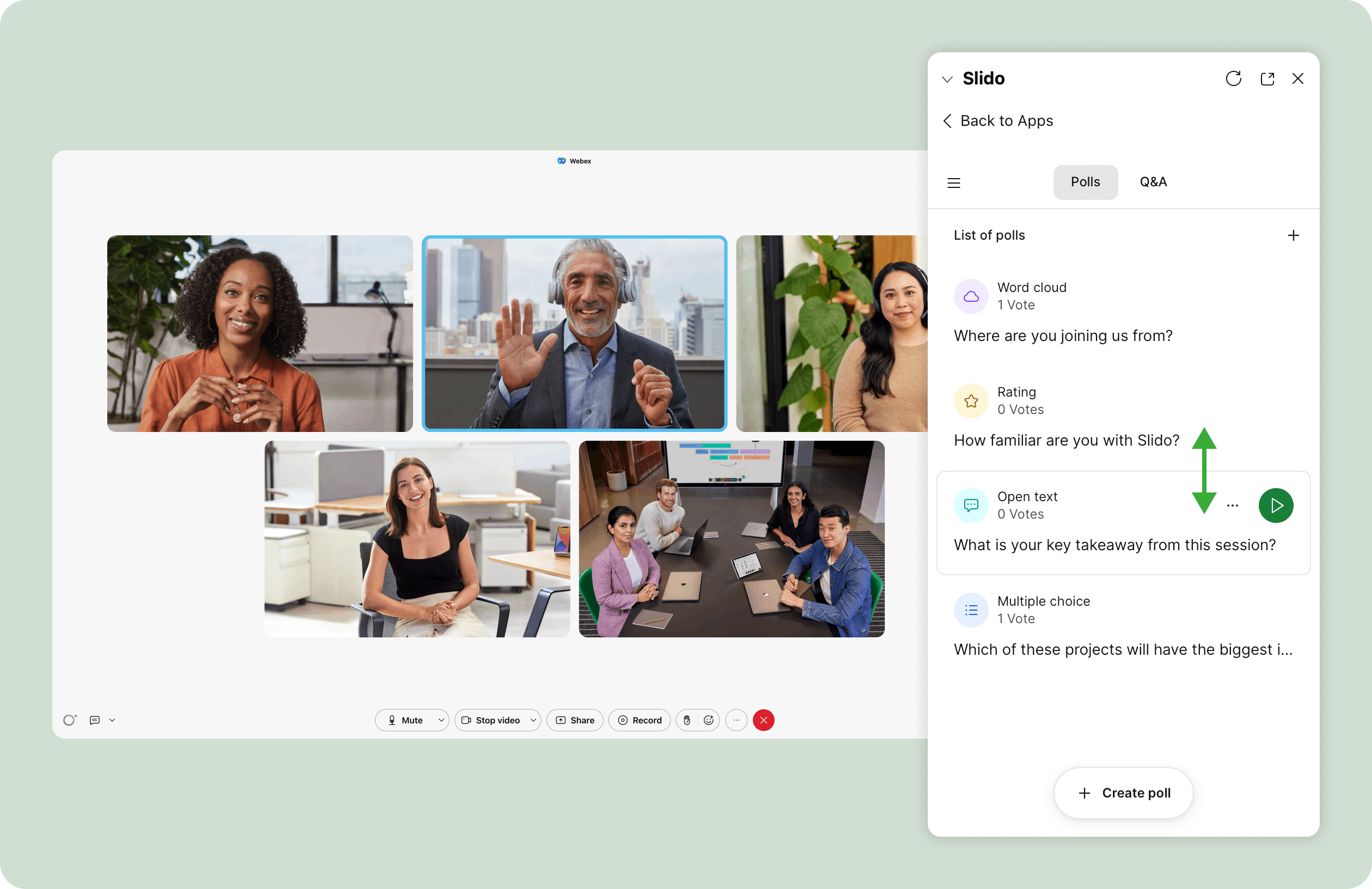 🔐 Switcher for Mac now more secure
We updated Switcher for Mac to support a more secure logging in process
 
💻 Passcode and link to your Slido event available directly in PowerPoint 
It is now easier than ever to get your event link and passcode in PowerPoint as both are available in the sidebar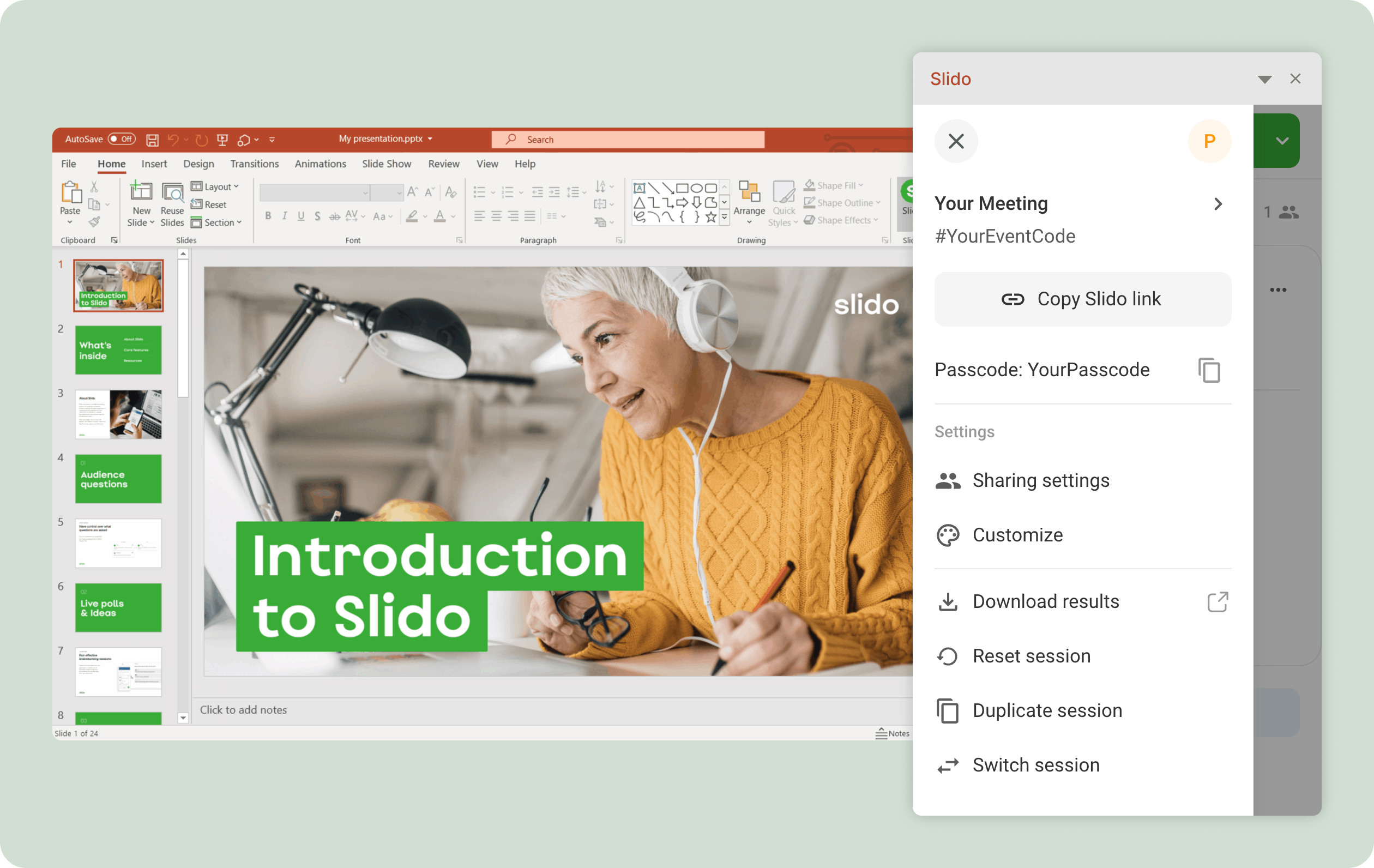 🖥 Passcode and link to your Slido event available in Google Slides
Similarly to PowerPoint, you can now get the event link and passcode directly in the Google Slides sidebar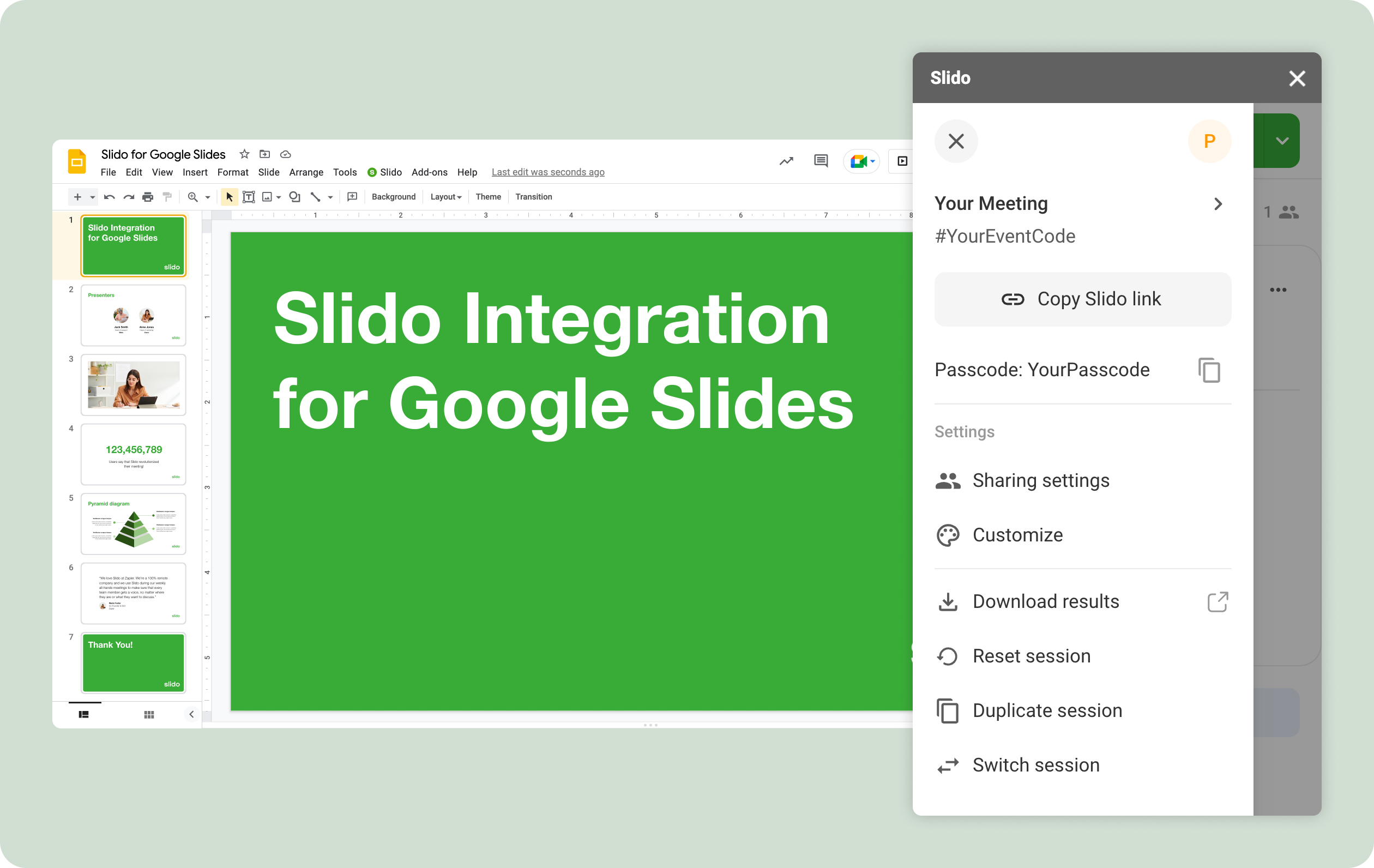 Live polls
 
🖼 Poll suggestions now visible for newly signed-up users
Created a Slido account but not sure where to start? Poll templates now show up in your admin to help with setting up your first event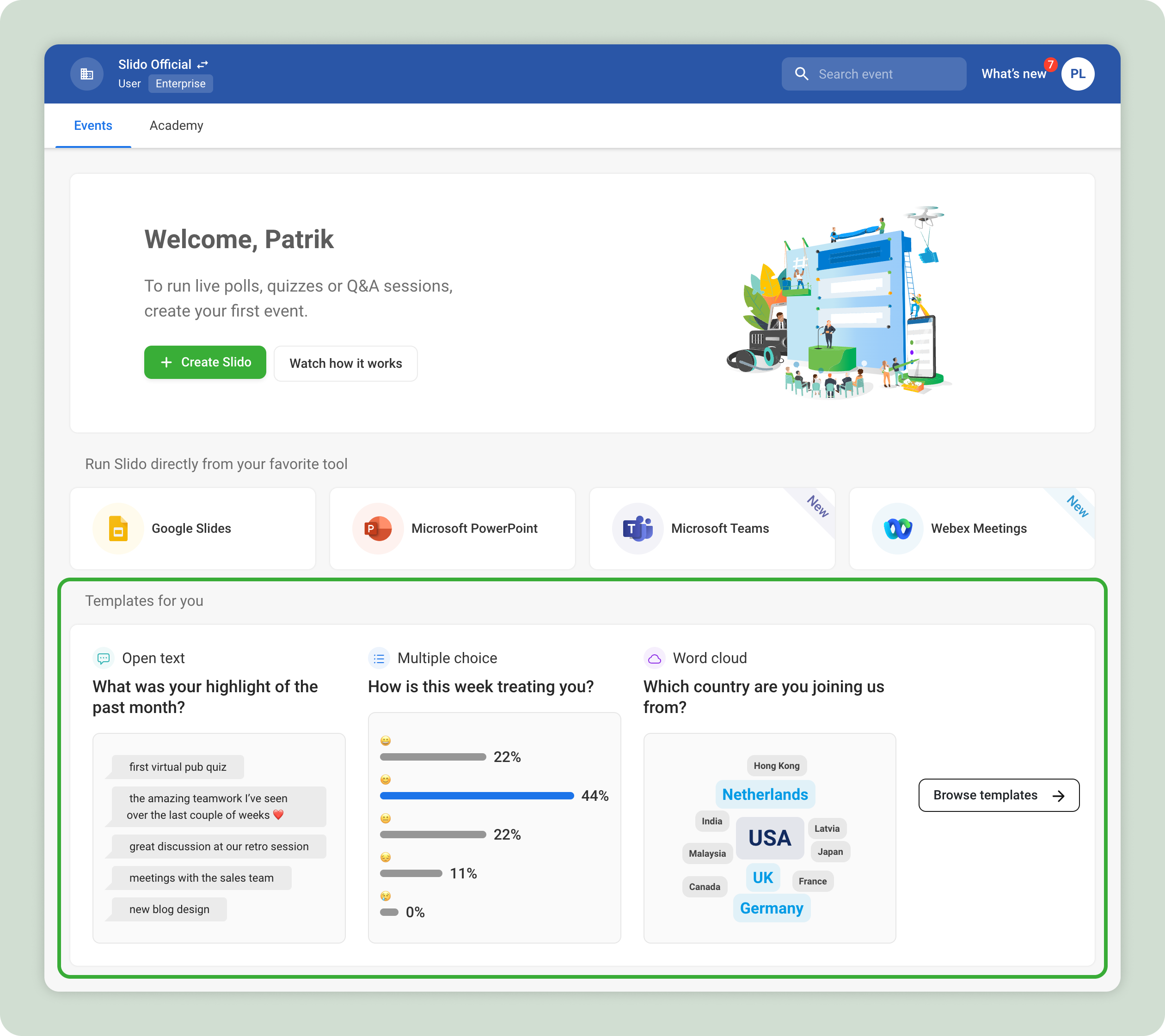 🕹 Improvements to the control panel in Present mode
A user who is not logged into Slido can now access more features when they open the control panel in Present mode
 
👩‍💻 Improvements to participant anonymity in Open text polls
Admins can now see participants' names in open text polls directly in the sidebar in Google Slides and Webex 

This feature is automatically enabled for events with "Named by default" and "Always require name" set up in the event privacy settings
 
Q&A
 
🔍 Q&A now even more accessible
Based on findings from our VPAT report, we have made slight changes to how the Q&A shows up for participants to make it more accessible
Other
 
🥳 Emoji support for exports
If your participants used emojis in their answers in Slido polls, you will now see them when you export your results in Excel or Google Sheets
As always, let us know what you think below, or at experience@slido.com.