We made a few changes to Slido admin sidebar in Webex to improve your experience during meetings and webinars. 
Introducing new look of Slido sidebar in Webex

Updated 4 November: You can select from multiple rooms you created in advance in Slido directly in Webex sidebar
Updated 2 November: We're turning on the new sidebar for everyone and multiple rooms are coming in mid November!
Updated 26 May: The new sidebar in Webex is now live for everyone by default!
Updated 20 July: New settings were added to the Slido sidebar in Webex
On December 1, 2022 we turned on the new look for everyone and removed the option to switch between the two versions. 
What's new: 
Intuitive user experience and modern look

The new interface is designed specifically for use in Webex. It's simplified and easy to navigate. If you're yet to get to know Slido, tooltips and system messages will help you get the most out of it.
For dark mode lovers, we now have dark mode support. Accessibility requirements are also fully supported.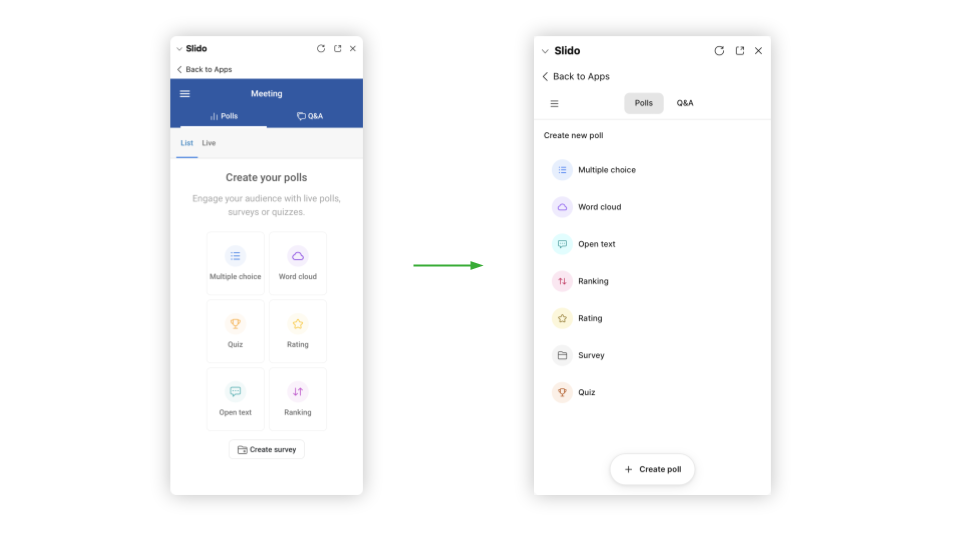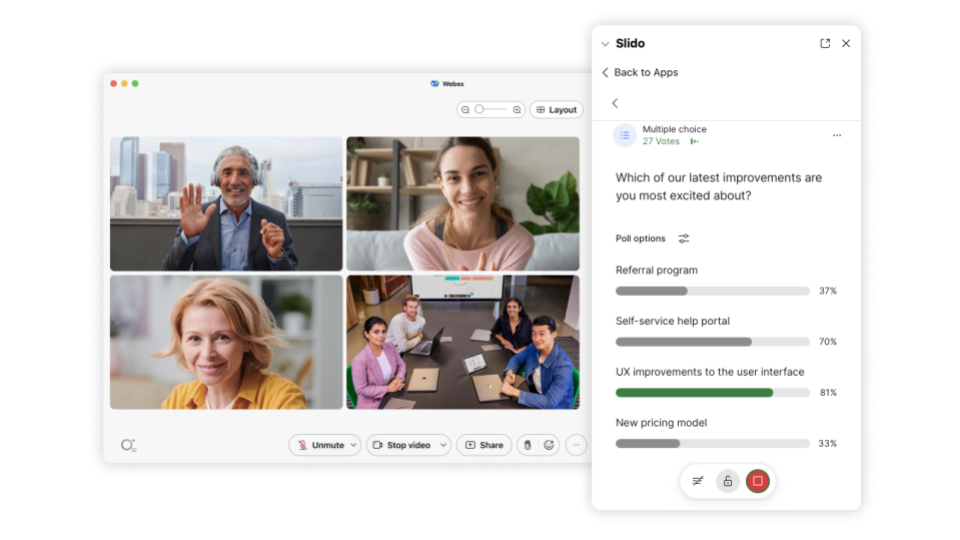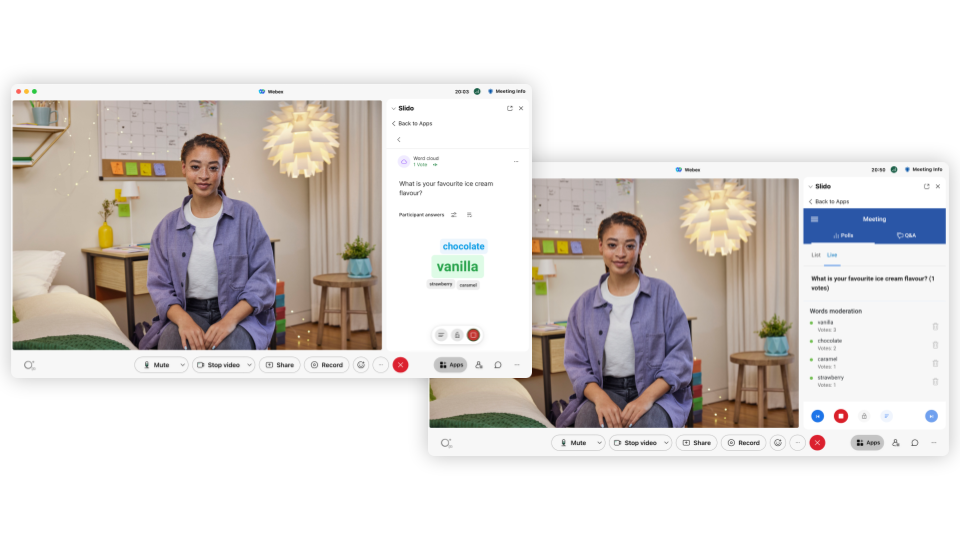 New polls design, support for quiz and results download
With redesigned polls, you can now see the word cloud the same way as your participants. Simplified flow lets you easily create and run a quiz. Downloading poll results and Q&A directly from the sidebar is also possible.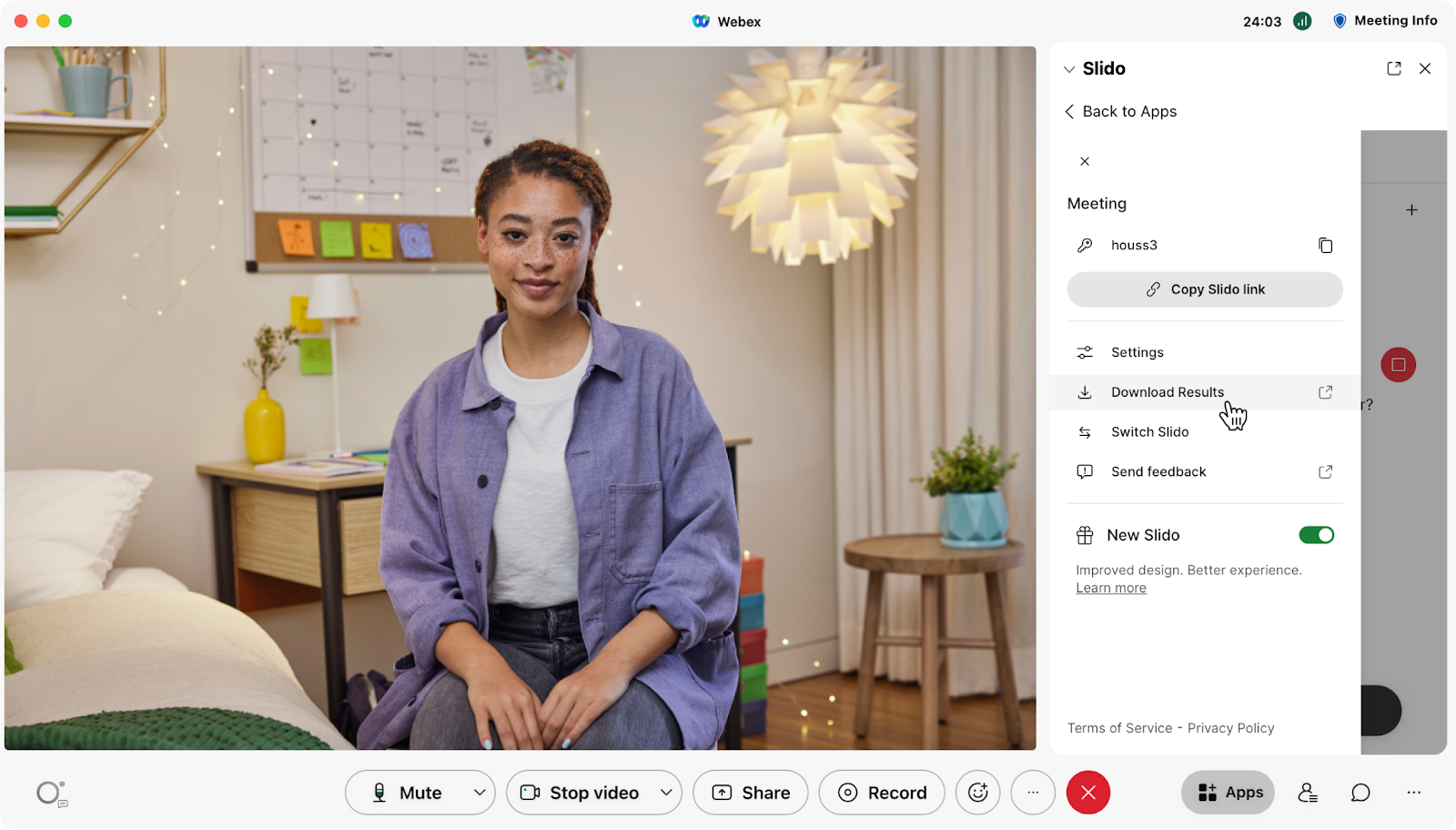 Localization support
The default language is now set automatically based on the Webex setting.
You can switch back to the old view until 30 November. You can find the option at the bottom of the menu.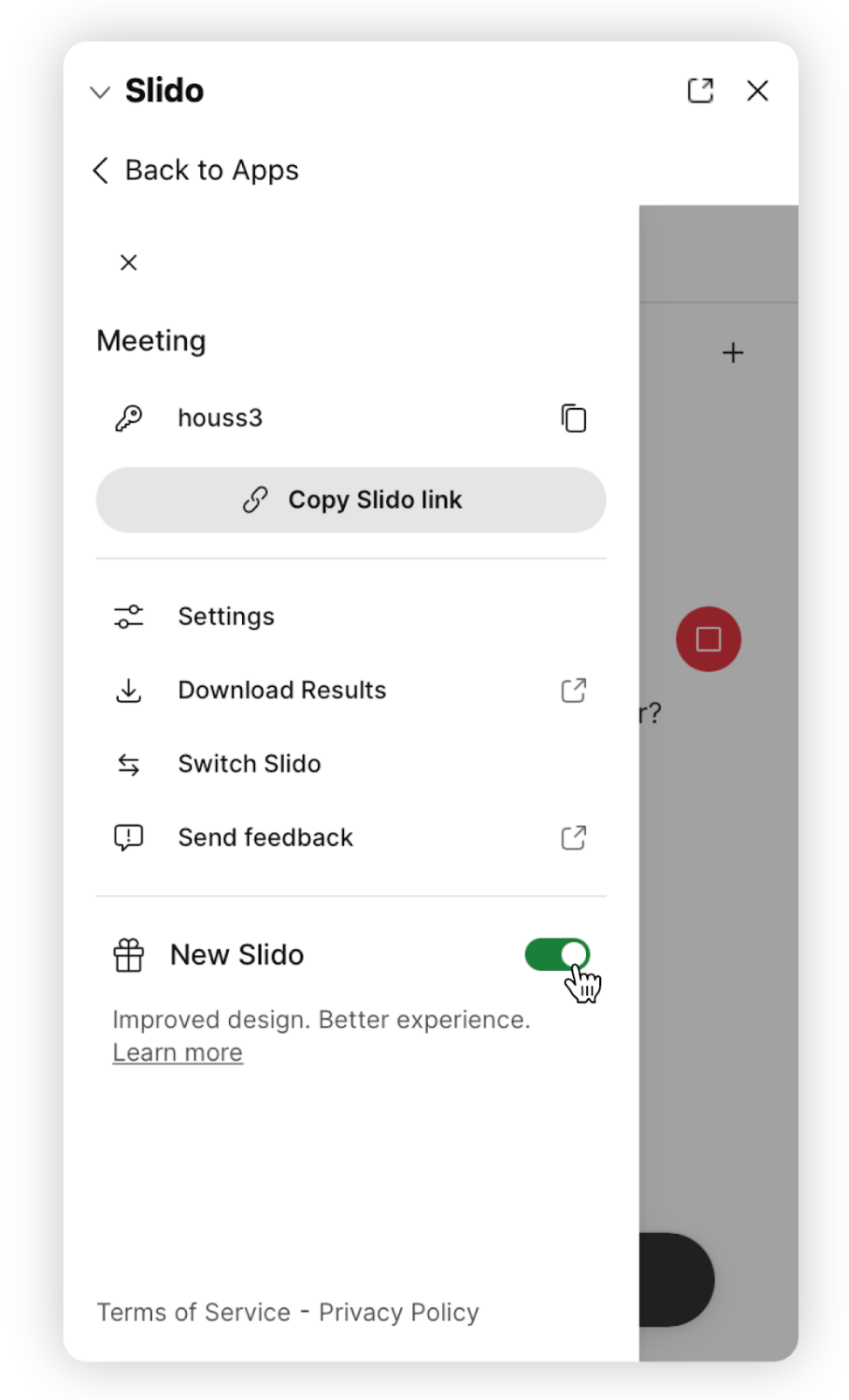 We'd love to hear your feedback

The Slido team loves to hear from you! Make sure to let us know about your Slido experience in Webex. You can find a link to give us your feedback in the menu, email us at experience@slido.com or fill out this quick survey that we've prepared
Feel free to share usability insights, feature ideas, comments about functionalities and limitations, or general feedback - all are welcome.
Inspiration for your internal documentation

We've prepared a variety of resources to help you start using new Slido sidebar in Webex and get the best out of it:
Starter Kit [pdf] - overview of resources and a comprehensive guide
Resources page - browse use cases, tutorials, gifs and more

Step-by-step guides for setting up Slido in Webex: