It's official! The days are finally getting warmer in CET and we're full of excitement for sunshine at Slido HQ. To brighten your days further, check out some exciting improvements we've made this month, particularly to our Q&A feature and Teams integration.
We can't wait to hear what you think! 🌞
💡
Q&A topics are out of Beta and Slido Labs
Have you had your share of answering the duplicated questions in Q&A? Say no more! 
Our Q&A topics are now automatically available for questions submitted in English. If a certain topic or keyword is repeated in at least three live questions, it will become a filter in the Q&A section.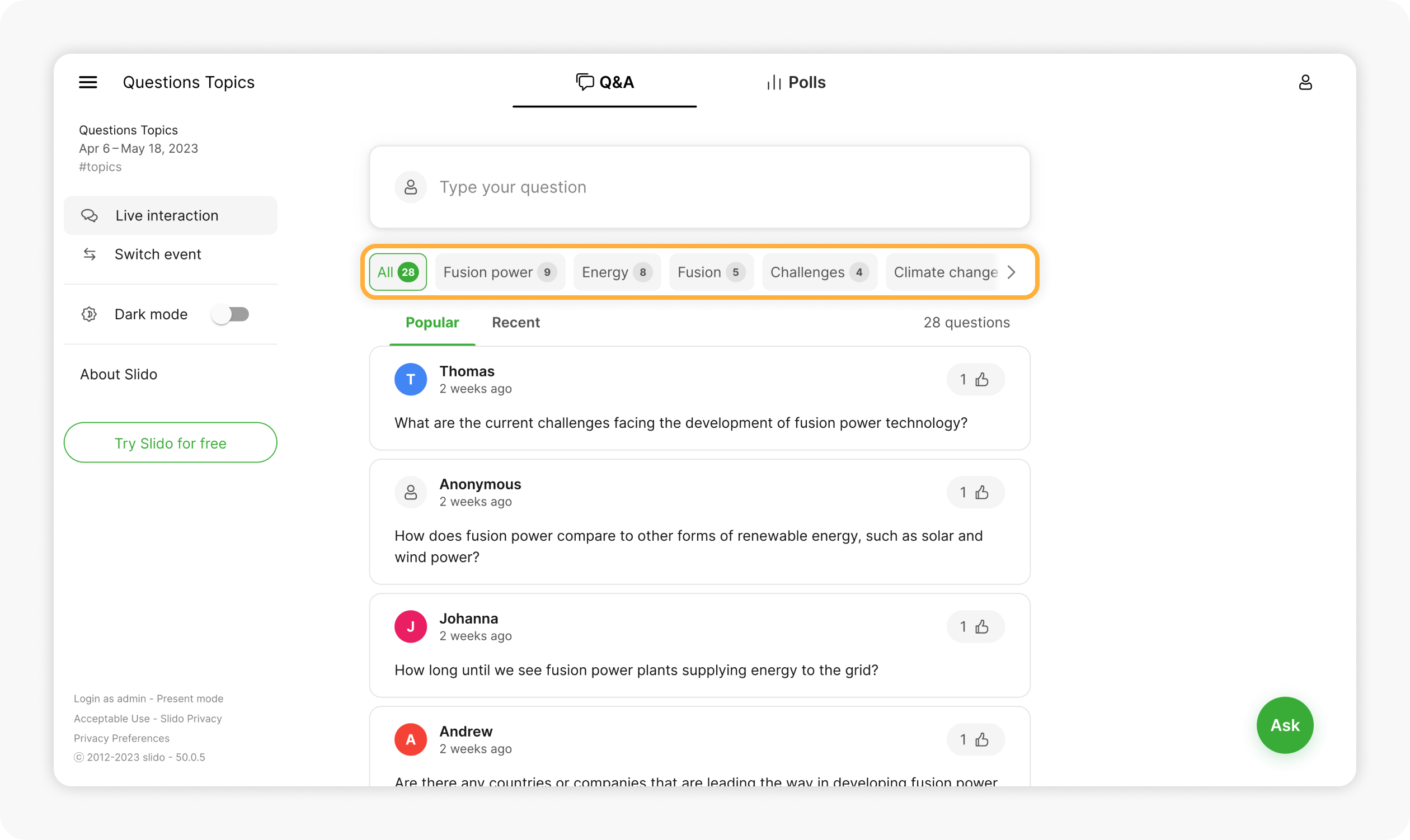 You can use these topics to filter duplicate questions or address similar questions in one go.
🚀
Voting in Microsoft Teams pop-up during presentations

How about adding some much-needed "pop" to your Teams meetings? 
Microsoft Teams now opens Slido as a pop-up for participants when polls are automatically activated during your Google Slides or PowerPoint presentations. This makes voting in Teams easier than ever.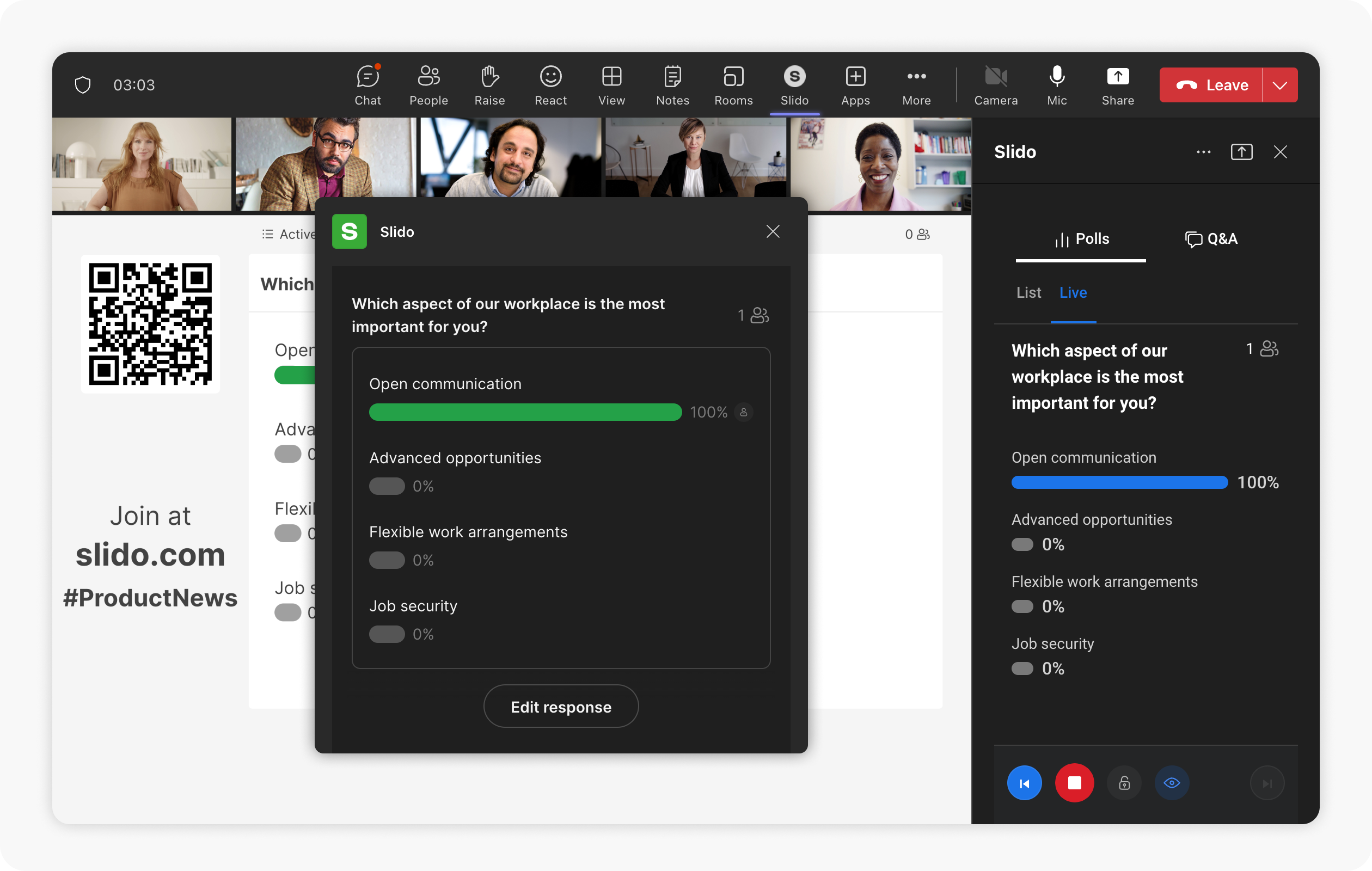 Just remember to open the Slido sidebar in Teams before you start presenting and we will take care of the rest!
In the next update, you won't need to open the sidebar as long as Slido is added to your Teams meeting invite.
♾️ 
Redesigned Q&A and Questions Labels in Webex 
Get yourselves familiar with our new Q&A in Webex together with redesigned Labels! 
Apply labels to specific questions or let your participants add the label while submitting their questions. Whether you want to filter Q&A by a theme or direct questions for specific colleagues to answer, we've got you covered.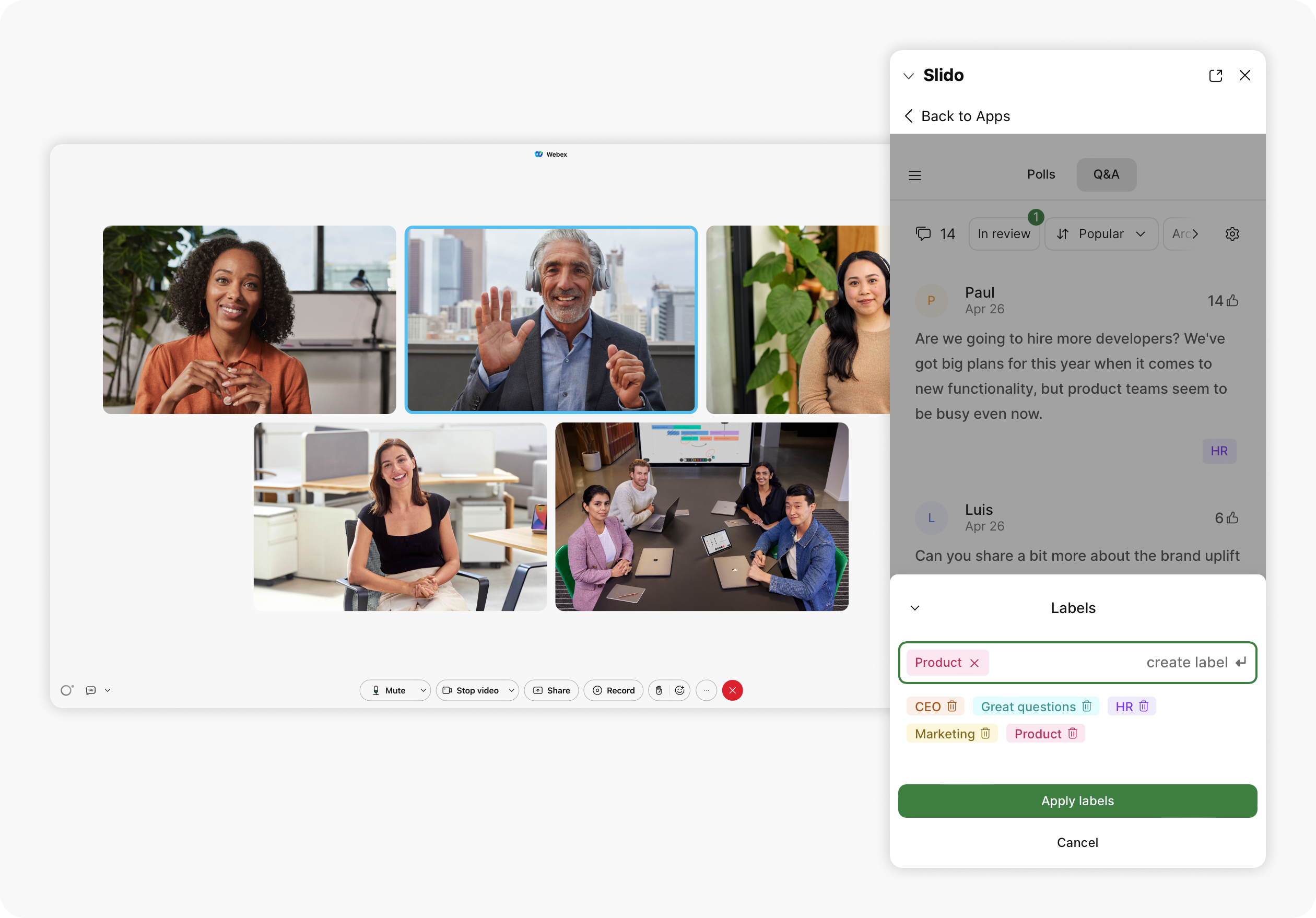 Up until 15 May, you'll have the option to switch to the old Q&A, giving you time to get familiar with the changes. After this date, this option will no longer be available.

What's ahead of us in 2023: Watch the recording from Slido Product Event
 
Have you missed our Product event in March? No problem! Make yourselves comfortable and enjoy the recoding below to learn about our recent releases and planned improvements. 
 
That's all for now. We'll be back in a month! 😎