Summer is here at Slido HQ and we're keeping it fresh for you with Microsoft Teams improvements, an exciting new integration with our friends at Vidcast and changes to Slido admin.
As ever, your feedback is super important to us, we'd be delighted to hear what you think!💪
💻Participant authorization in Microsoft Teams is now automatic
 
Participants are now automatically verified on joining their Teams meeting. This means that they no longer need to: 
Log in with their SSO (If they use this) Or,
Enter a passcode for a protected Slido 
This is available to all Teams users. In order to get started and use this feature, your Teams admin will need to approve the permissions in their Teams admin center. 
If any participant comes from a different organization or is a 'guest' not logged into Teams, they will be asked to enter a passcode.
▶️Slido has teamed up with Vidcast   

To add to the freshness this month, the Slido and Vidcast integration is here 🎉

With the Slido and Vidcast integration, you can seamlessly incorporate Slido into your Vidcasts, making real-time interactions possible with polls, optimizing the asynchronous experience!
This integration is currently available to Webex customers only and includes multiple choice, word cloud, open text and rating poll types.

You can learn more with this handy guide from the Vidcast help center ​​​​​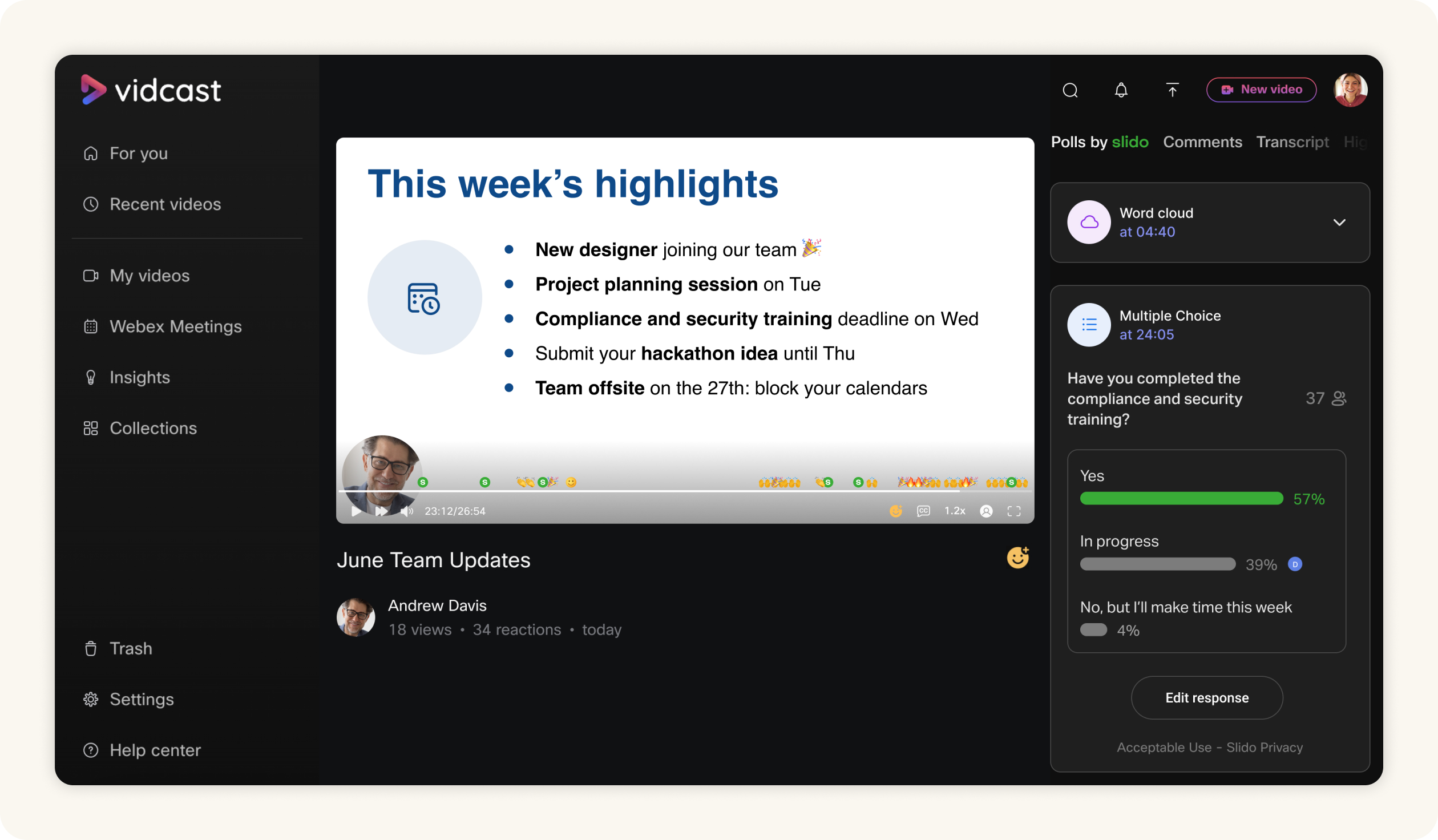 🔧 Improved Slido admin
There's a new Navigation & Left Hand menu into admin for all users. The navigation options from your Slido admin page have now moved to the left hand side of the screen with the account details, search and profile information taking up the rest of the page. Why not give it a try?!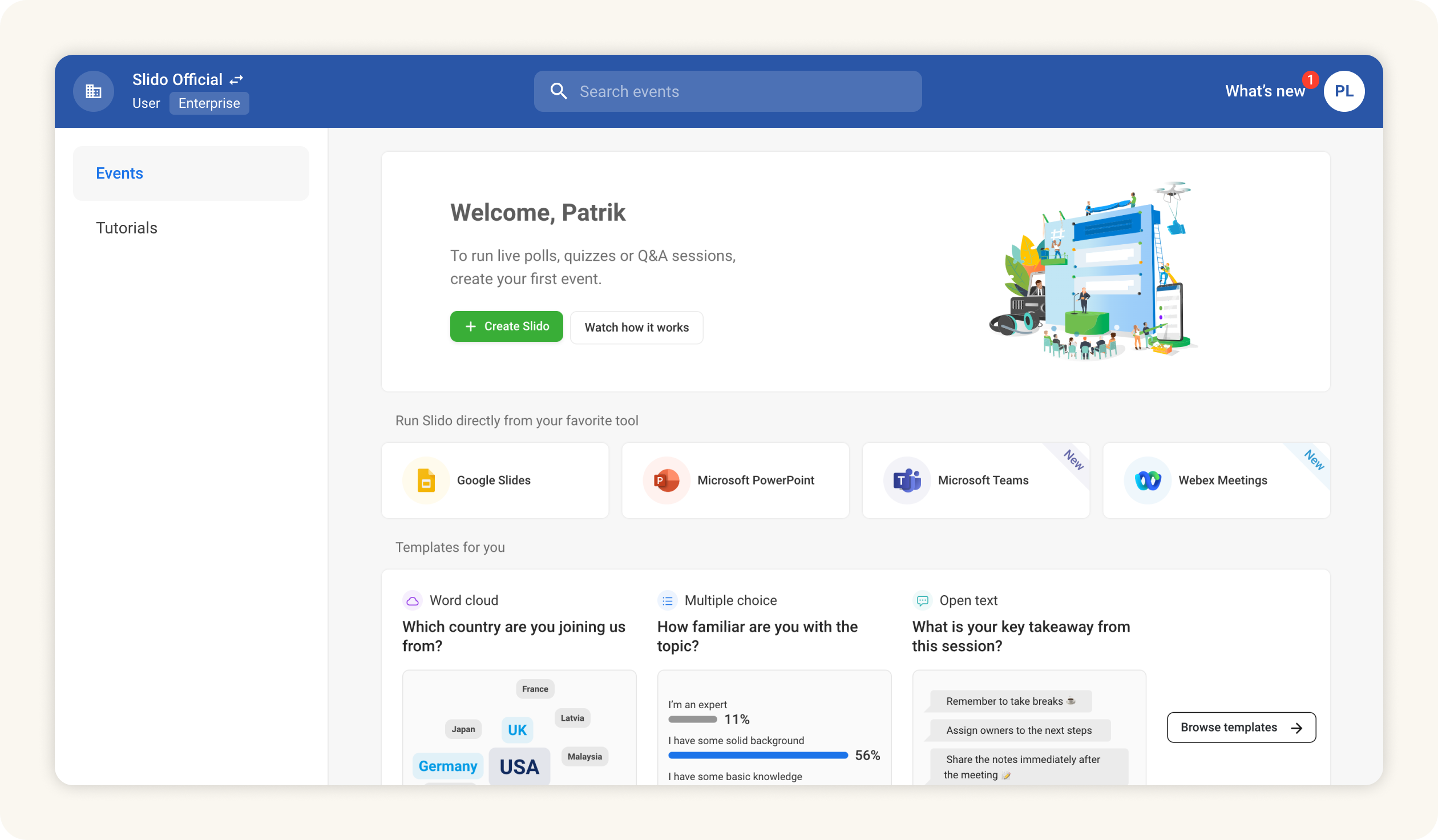 And that's all for this month!
To keep on top of all of our latest Product updates, you can click the subscribe from this page, on the right hand side. 

Let us know what you think at experience@slido.com 👋