In this winding down month here at Slido before we're all gearing up for the festive season ahead, why not take a peek at our short-but-sweet Product News from November 😎

 
Integrations
🌐 Slido now supported in Webex Webcast
Available in Webcast, with a few limitations. Webcast currently only supports Q&A, Multiple choice and Rating polls.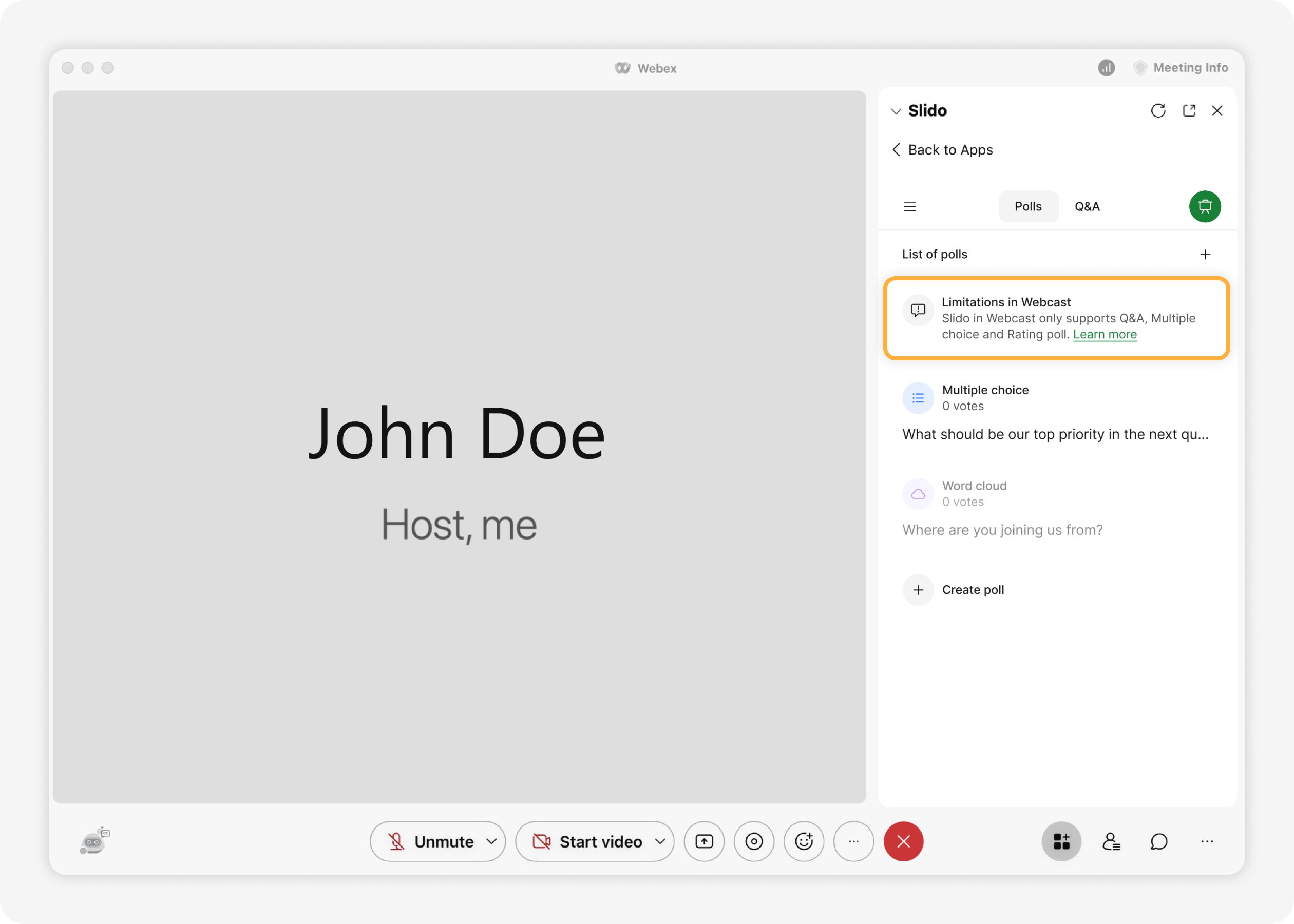 🚪 Support for Multiple rooms, now in Webex sidebar
Q&A


📈 New look in Q&A Analytics
Q&A analytics has a fresh look, new insights and automatic detection of question sentiment. This is limited to events run in English, but can be manually applied for all languages, and also if you don't agree with the sentiments captured in English 🎉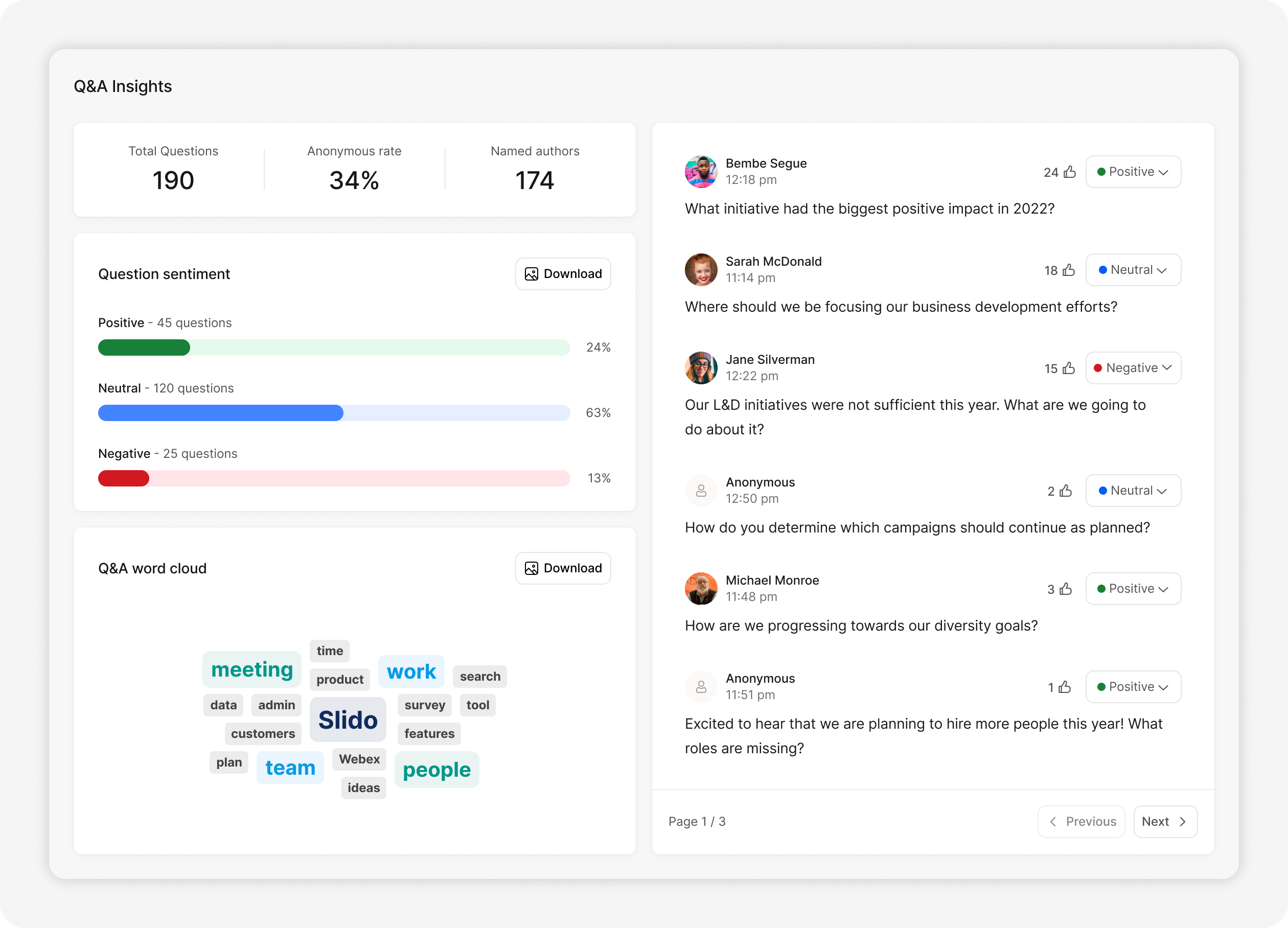 📩 Download an image of your Q&A results
Share your insights from meetings more easily with the option to download the results of your Q&A word cloud and sentiments. Just click the download button on the top right.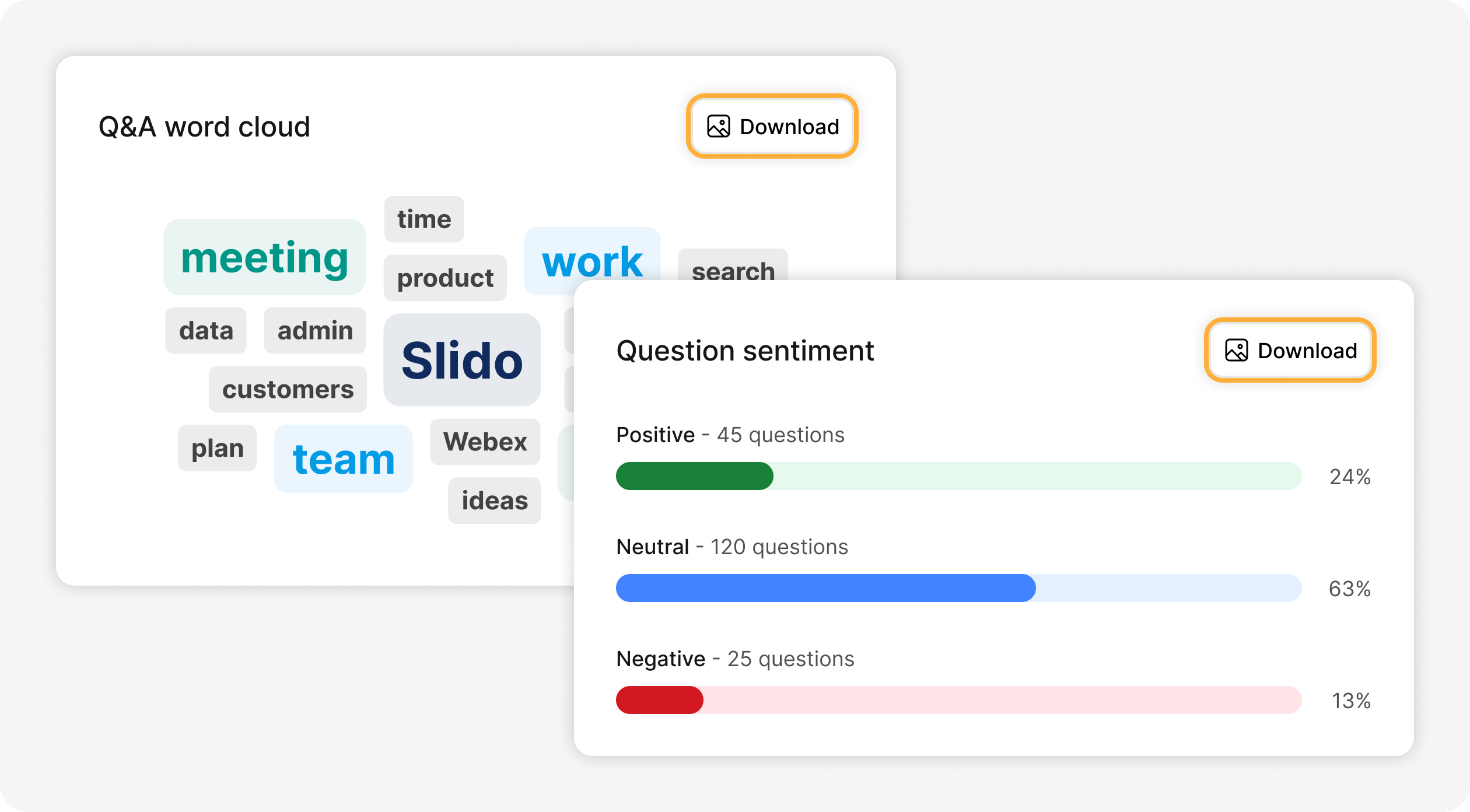 📊 Analytics page the default for past events
Once an event is finished in Slido, instead of showing polls, the event analytics tab is now the default page shown, making it easier for you to review your meeting insights!
Want to stay in the loop & get our product updates straight to your inbox? Just click the subscribe button on this page.

Got any feedback for us? We'd love to hear it!

Like and comment below or send us an email at experience@slido.com.