You can now make questions mandatory to answer when sharing Surveys with your audience! 
Here's how you can set it up in Slido admin 👉
Go to your Polls and open up or create a Survey.
On the right hand side, simply toggle on Required question for those questions that you'd like to make mandatory for your participants to answer.
Activate the Survey and share your event or the link to the Survey with your audience.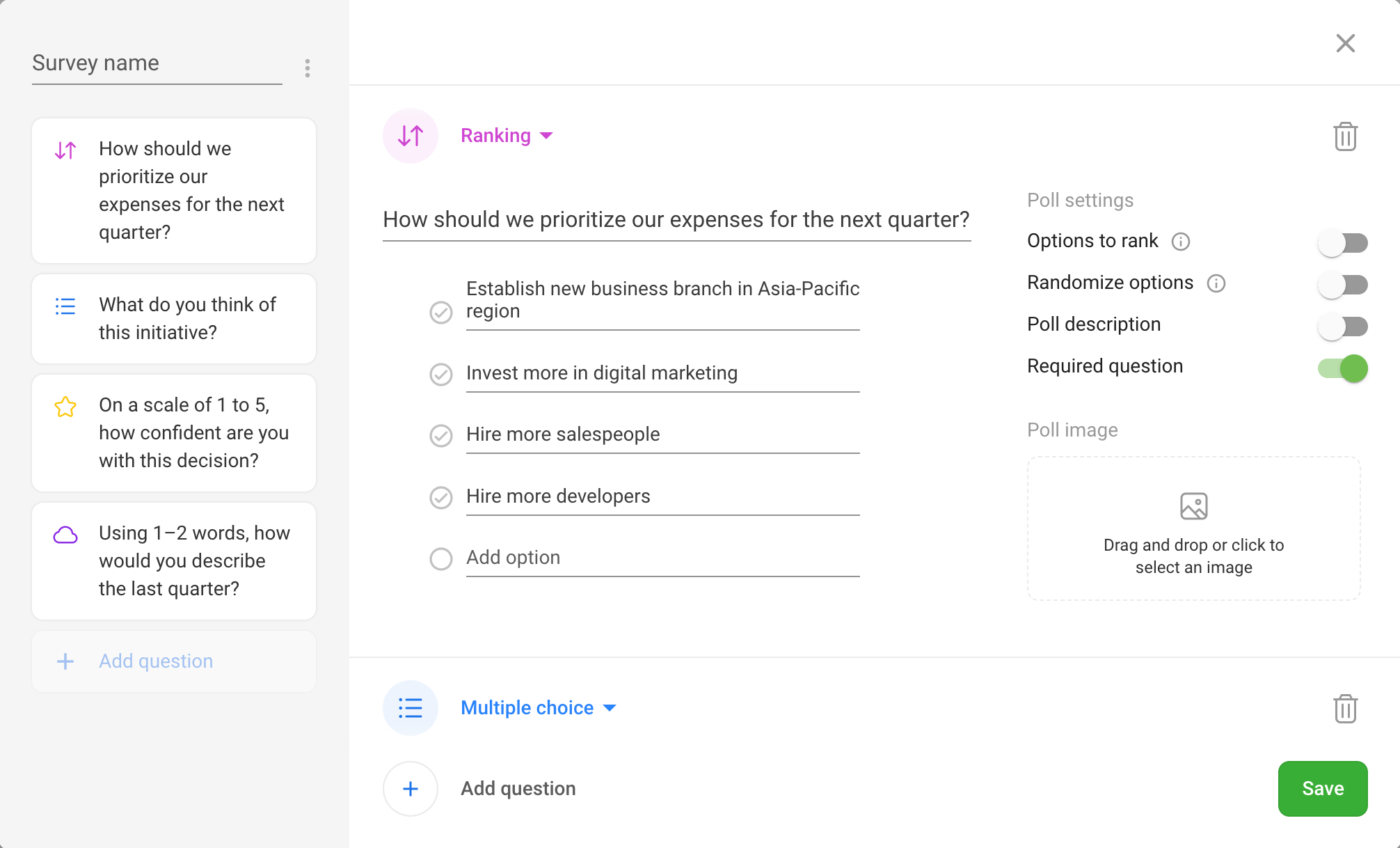 And here's what your audience will see 👉
If someone tries to submit the survey while skipping required questions, Slido will automatically highlight the ones that are mandatory in red and won't let them send their answers until all of them are filled in. 
That's it! You can pick and choose which questions you'd like to make mandatory to answer, or even make all of them required. 
We see many clients using required questions for collecting feedback after strategic meetings, such as all-hands or quarterly reviews. This is to make sure that they collect the opinions of even those employees that usually stay quiet, giving everyone a voice! 
As this is one of our newest features, we'd love to hear your feedback and learn about your use cases where you could leverage the required questions! 
Let us know what you think by commenting or replying below. If the system asks you to log into Slido, just enter your Slido credentials. Alternatively, you can send an email to experience@slido.com. If you'd like to see more of our product news, you can subscribe by pressing the button on the top right of the landing page. 
 
Looking forward to hearing your thoughts! 🎉