Moderator's Announcements 
This may have happened to you during your last meeting: The session was running, participants kept asking one question after another in Q&A and then you suddenly needed to share some important information with your whole audience.
We are sure you somehow managed to solve that. Anyway, now it's easier than ever before, with moderator's announcements!
This feature allows you to push a notification at the top of the Participant mode with a message for everyone to see. We also support links as part of announcements, so feel free to use this feature to share various URLs with your audience.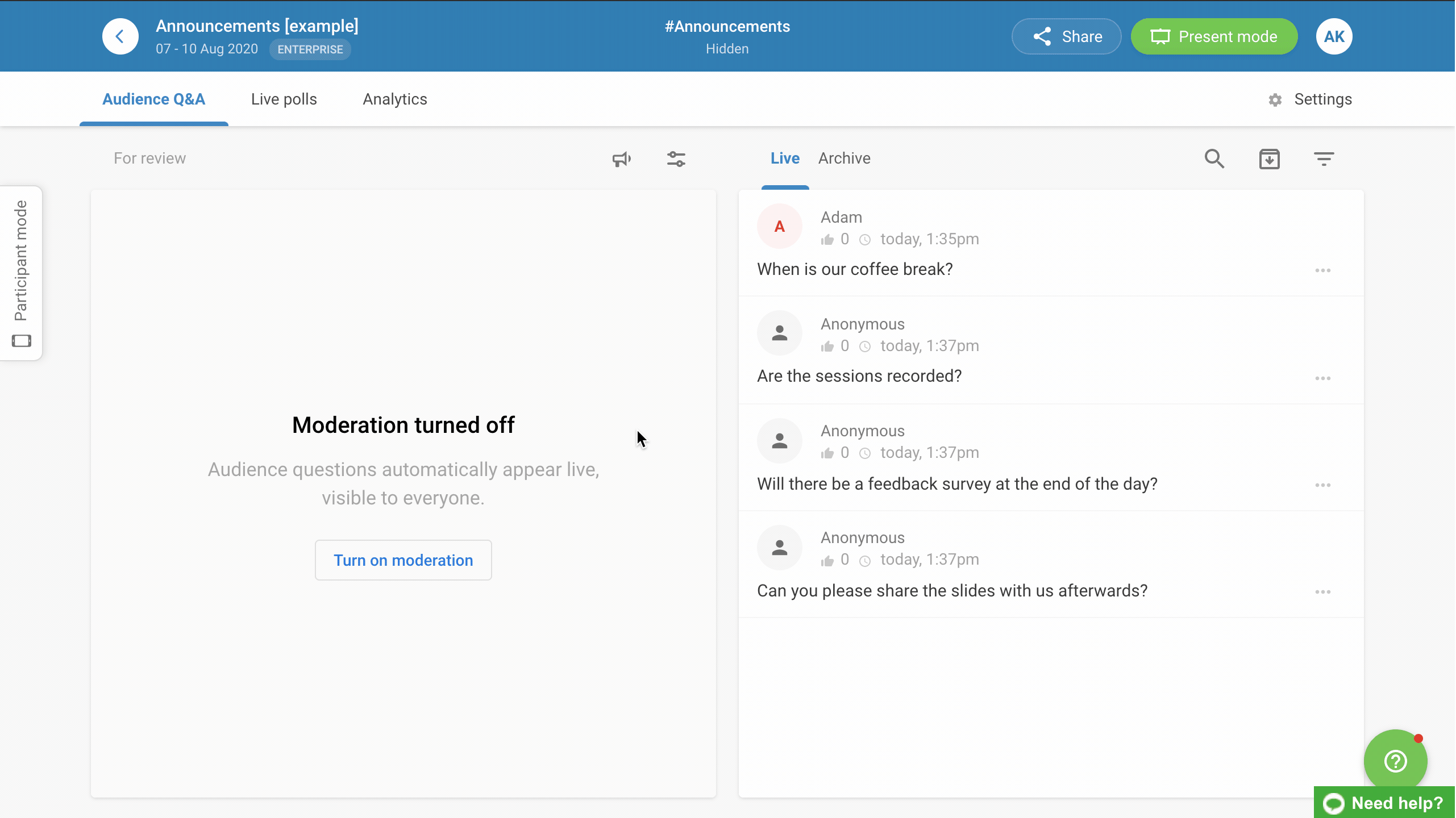 Available for Department/Professional and above plans.