We're starting the New Year strong with plenty of new features and great updates!
None of this would be possible without you, our amazing users, and your most honest and valuable feedback.
Thank you
---
Integrations
🤝 Cohost support for Webex - phase 2
Meeting cohosts and panelists can now request to manage Slido directly from the Webex sidebar during the meeting

No need to set up shared access in advance!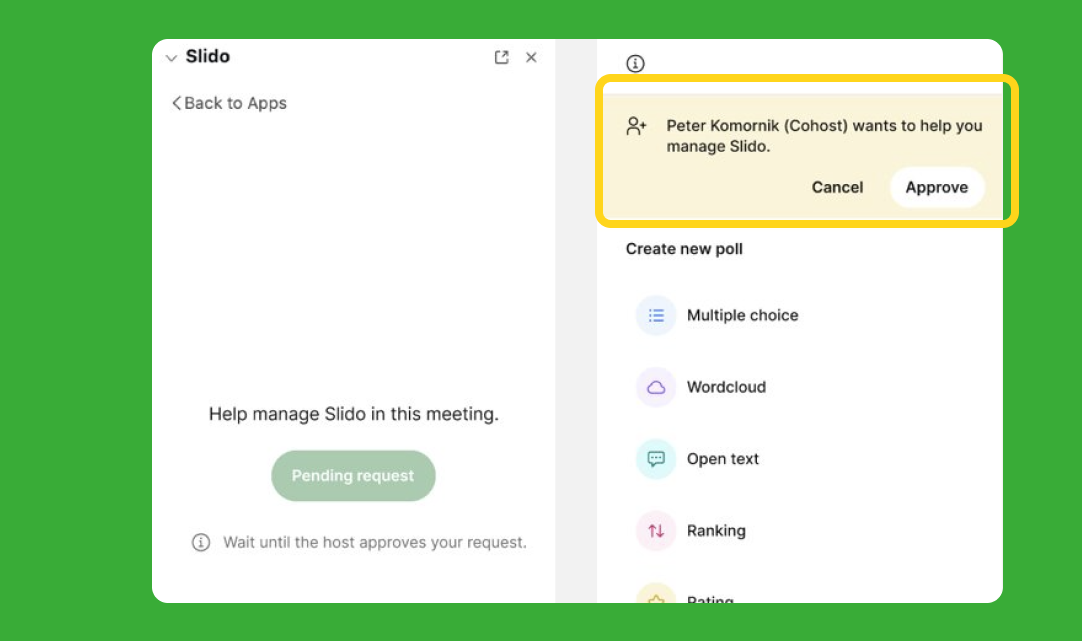 🔎 Filter your own events in Webex 
Slido owners and admins can now filter out only their own events directly in Webex sidebar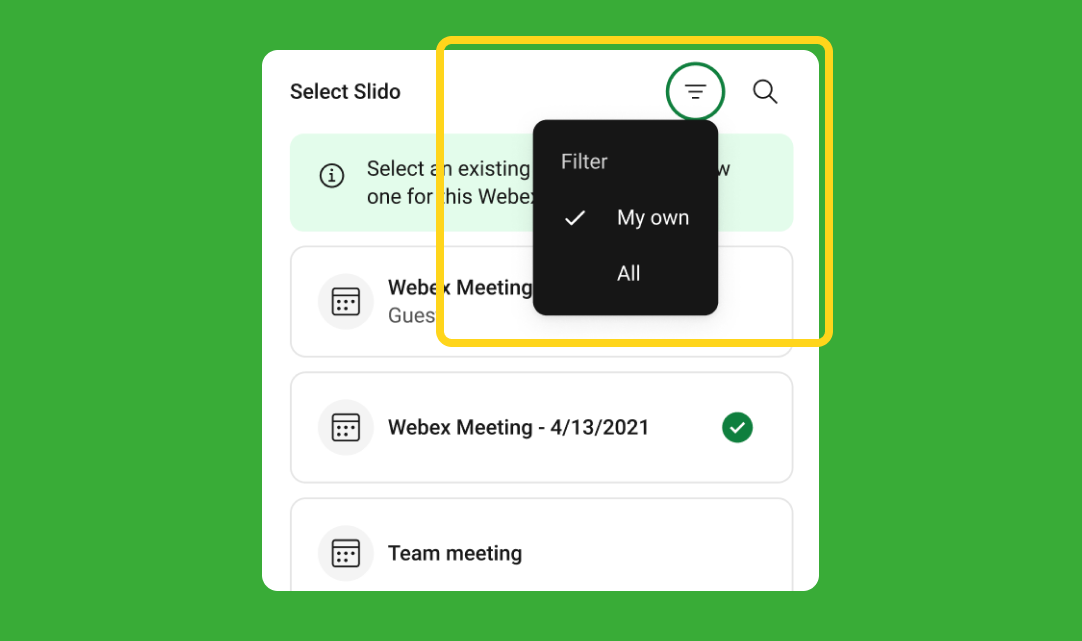 🔧 PowerPoint integration improvements (v1.0)
A new version on our PowerPoint integration (v1.0) is out!

It includes proactive notifications about potential issues of add-in, better detection of network connectivity and more
Live polls
🔴 Emoji support in Word cloud profanity filter
Thanks to your feedback, we've added new emojis to our profanity filter in Word Cloud

Following emojis are now automatically filtered out: 🍆 🍑 💩 🖕 👅 💦 🤬
📊 Survey results in Participant mode 
Participants are now able to see the survey results directly in Participant view

This includes mobile devices, Slido embed or video integrations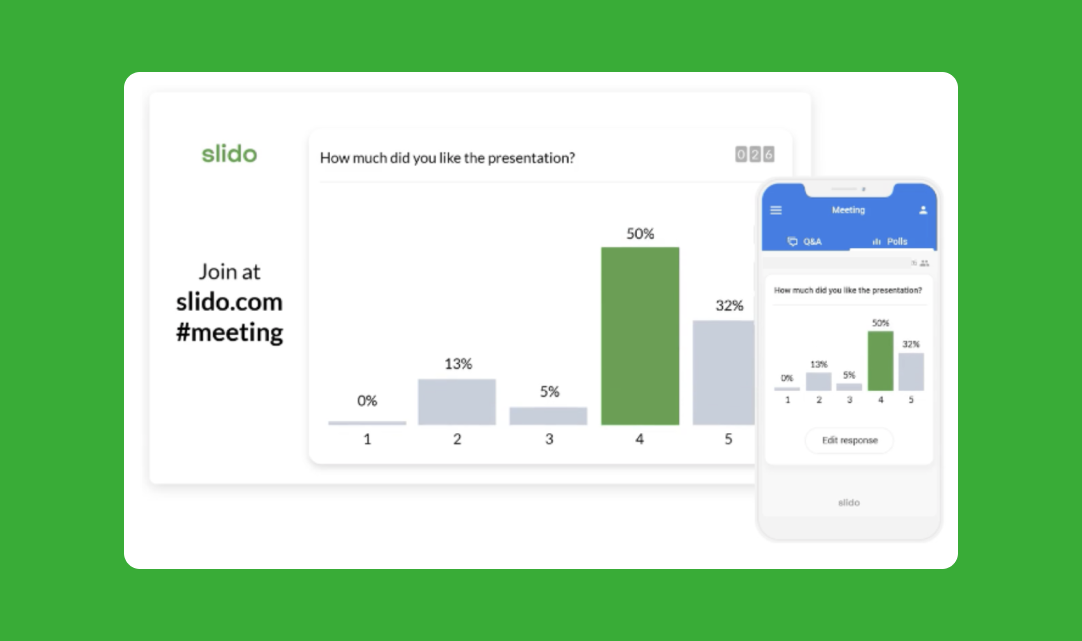 🔒 5k Quiz limit for participants
We've added a 5.000 participant limit for Quizzes to make sure that your Slido experience remains safe for all users

After the limit is reached, participants will simply be restricted from joining the event
⛅️ Word cloud improvements & unification
Our Word clouds can now show meaningful sentences containing up to 5 words, show diacritics and work with all emojis

All Word cloud data is also unified across Analytics, PDF exports, Slido App, Admin and Present mode
Other
💰 PayPal removed from the checkout
Payment via PayPal is no longer supported for online payments in Slido Admin 

Payment via card is now the only option during checkout.
ℹ️ Announced end of support for IE 11 in Dec 2021
No more admin support for Internet explorer 11 as of December 1, 2021.
🇵🇹 New language in app - Portuguese
Slido Present view is now available in Portugese
---
Let us know what you think about our latest updates in the comments below!