Happy New Year, Slido community! 🎉 
We hope you've had a restful holiday season and we'd like to thank you for your feedback, suggestions and questions in 2022 💚
If we learned anything last year, it's that collaboration is absolutely crucial in every team. To start off the year, we're partnering with Pexels to bring you a library of free images for your polls. We're also releasing Spaces, a brand new feature for collaboration, improving your MS Teams integration experience and enhancing security with Theta Lake 🚀
🎨 Pexels in Slido: Bring Your Polls to Life with Free Images
You can now choose from hundreds of thousands of royalty-free images and add them to your poll in one click! ✨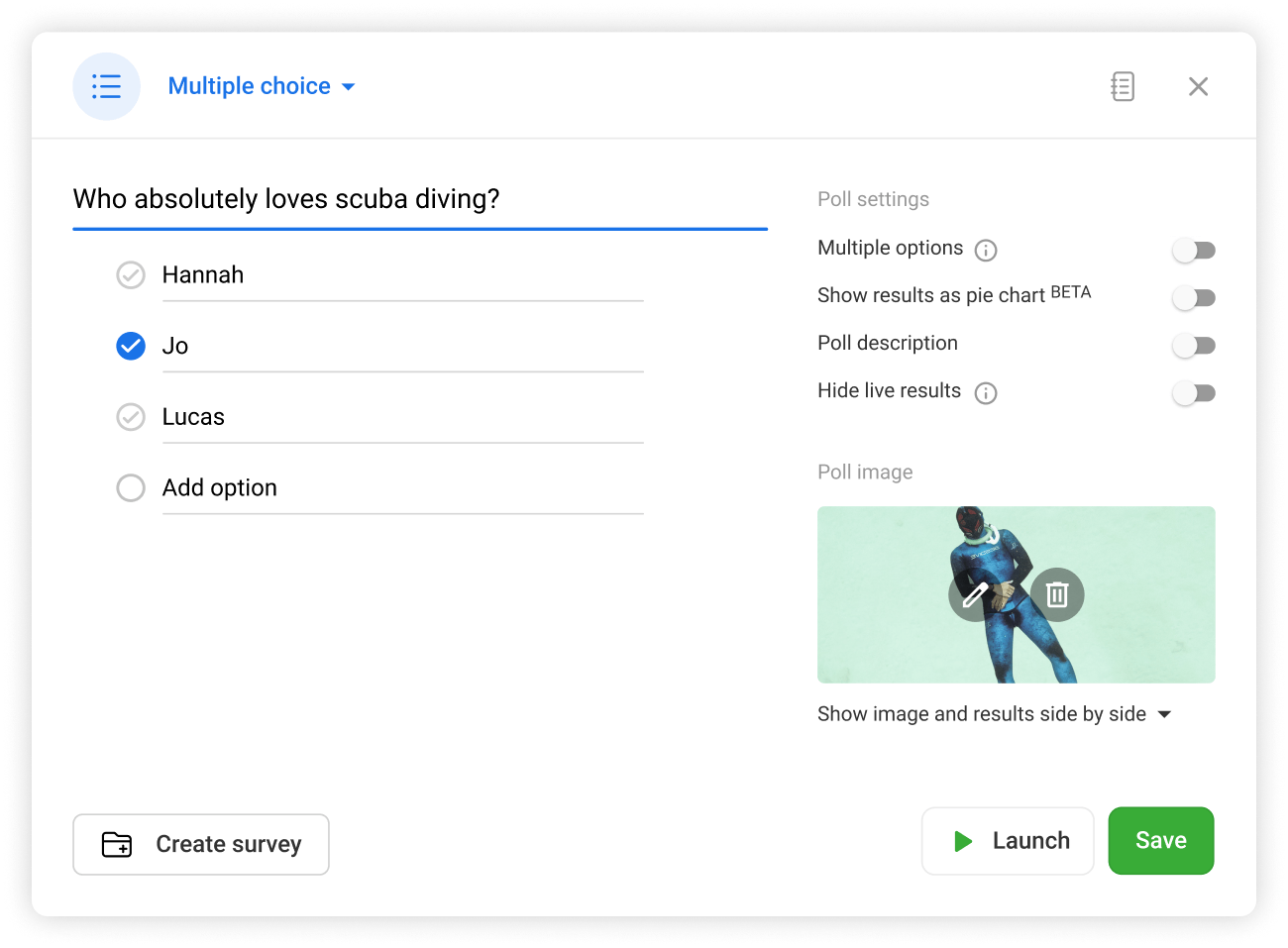 If you want to use an image poll but don't have an image to upload, the Pexels integration provides you with a vast library of images you can add instead.
➡️ Learn more about how to use Pexels in Slido here and get 7 Tips on taking your polls to the next level with Pexels here.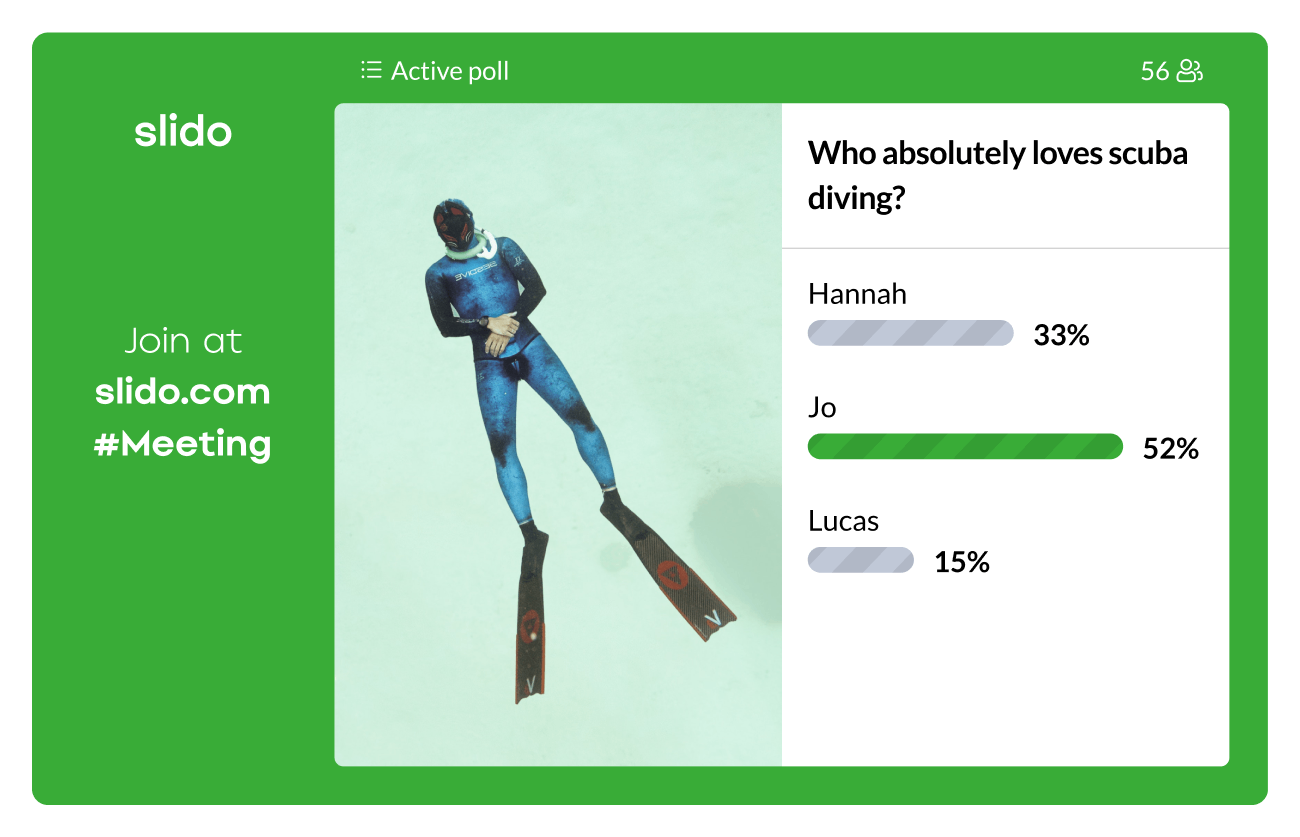 ⚡️Collaborating even easier using Spaces 
Spaces allow you to categorize and share meetings with your colleagues automatically, without the hassle of inviting individual members manually.
💁‍♀️ Every Slido created in a Slido space is automatically shared with each member and all space members have the same rights: they can access, duplicate and edit all events in the space without limitations.
➡️ This feature has not been released to everyone just yet, but you can request access here!
➡️ Here's a rundown on how to set up Spaces in Slido.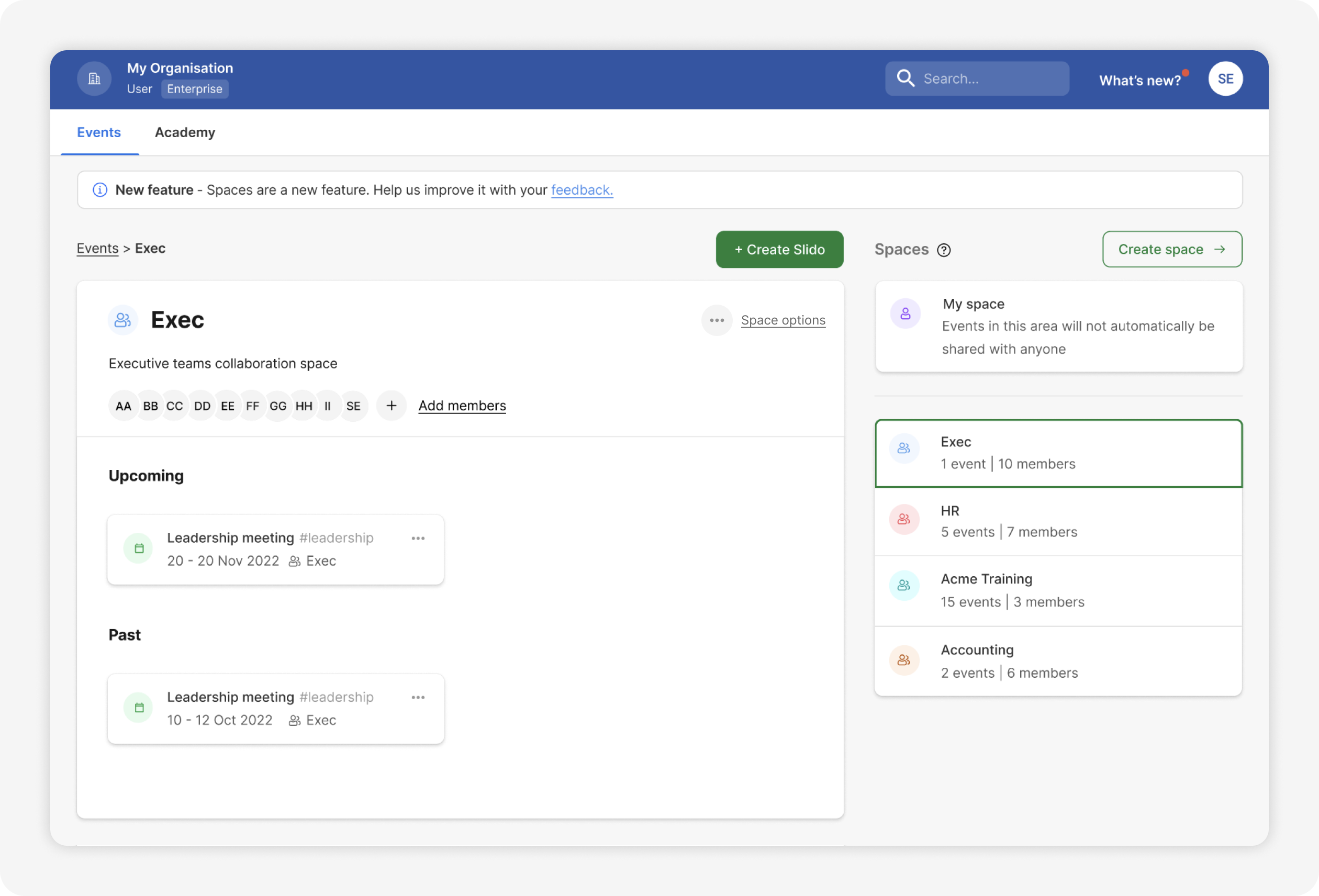 🚀 MS Teams integration improvements
Starting the year off strong, our MS Teams integration has a ton of improvements! 🔥
Slido in Teams now works in web browsers as well as desktop apps for both participants and hosts. 
📱The integration now also supports iOS and Android devices for participants and hosts, but at the moment it doesn't support SSO. 
And that's not all! From now, our Teams integration also works for external participants from different organizations, as long as they have the latest desktop version of MS Teams or use a browser.
Lastly, the Present on stage feature now opens Slido for everyone. 🎉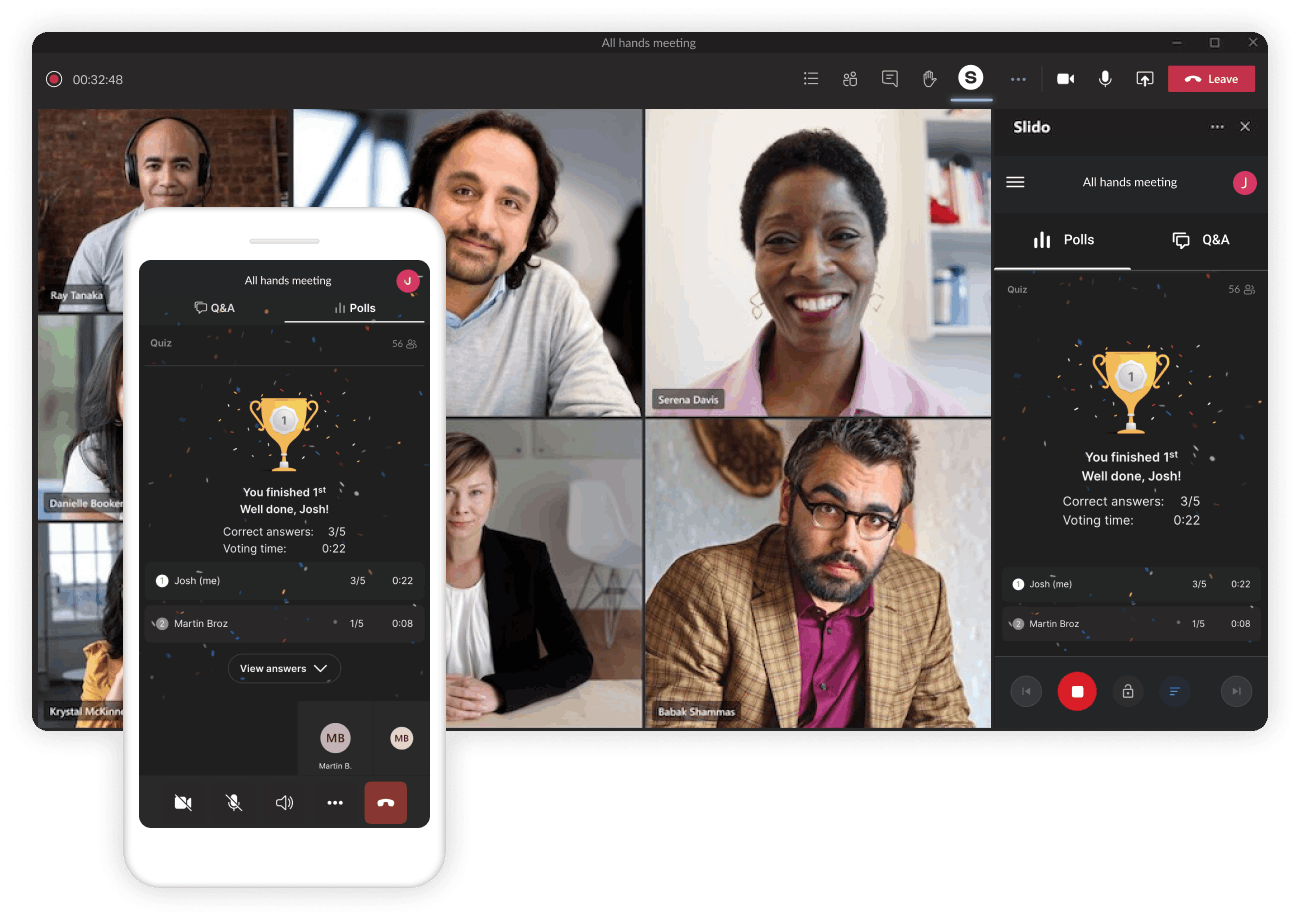 🔐Enhanced Security & Compliance with Theta Lake
Theta Lake partnered with Slido looks to seamlessly integrate your Slido platform to provide AI-based compliance and archiving. This means, Slido content such as Live Polls, Q&A, Surveys, Quizzes, and more will be automatically assessed for risks.

Archiving, retention, and eDiscovery for Slido
 You can easily archive content on Slido with Theta Lake's non-erasable, SEC 17a-4 compliant archive, or "Bring Your Own Keys/Bucket" for AWS and Azure.
Connector to third-party archive of records
Slido content is captured and integrated into Theta Lake's Archive Connector, preserving all context from Polls, Q&As, Surveys, and more.
By combining Slido and Theta Lake, events and meetings hosted in highly regulated industries can engage their audiences while meeting long-term archiving and eDiscovery requirements.