Integrations
🎨 Customize Slido in Google Slides & PowerPoint integrations
You can now customize your Slido look directly from the Google Slides and PowerPoint sidebars either by gallery themes or by choosing your own custom theme.

No need to open Slido settings!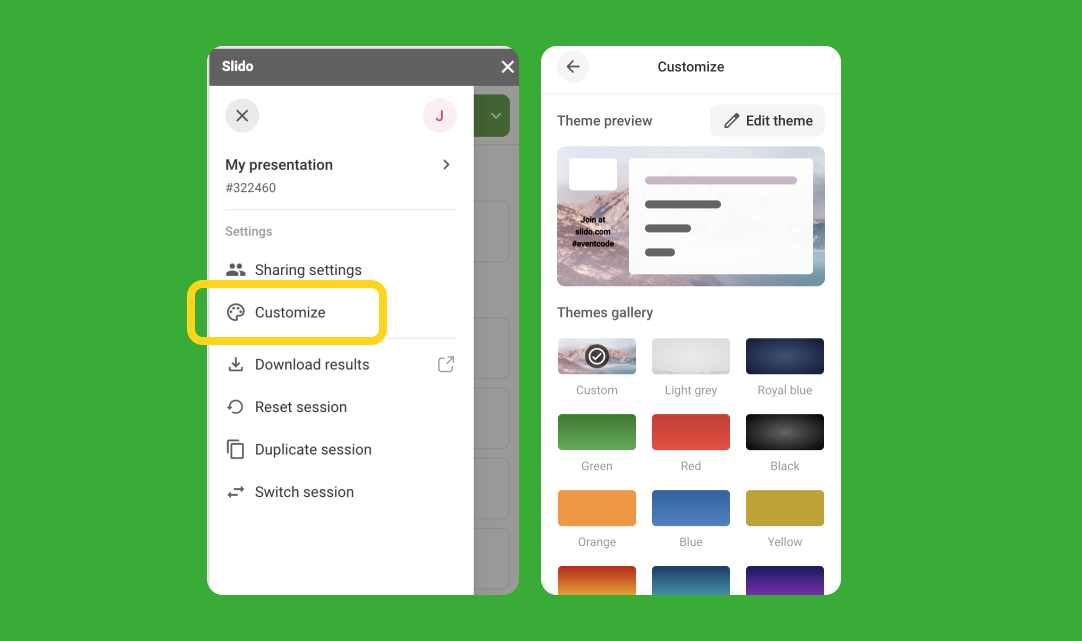 🔗 Open Present mode from video integrations
We added a new present button to our video integrations sidebar that opens Slido Present mode in a new browser tab to make sharing your Slido Wall even easier.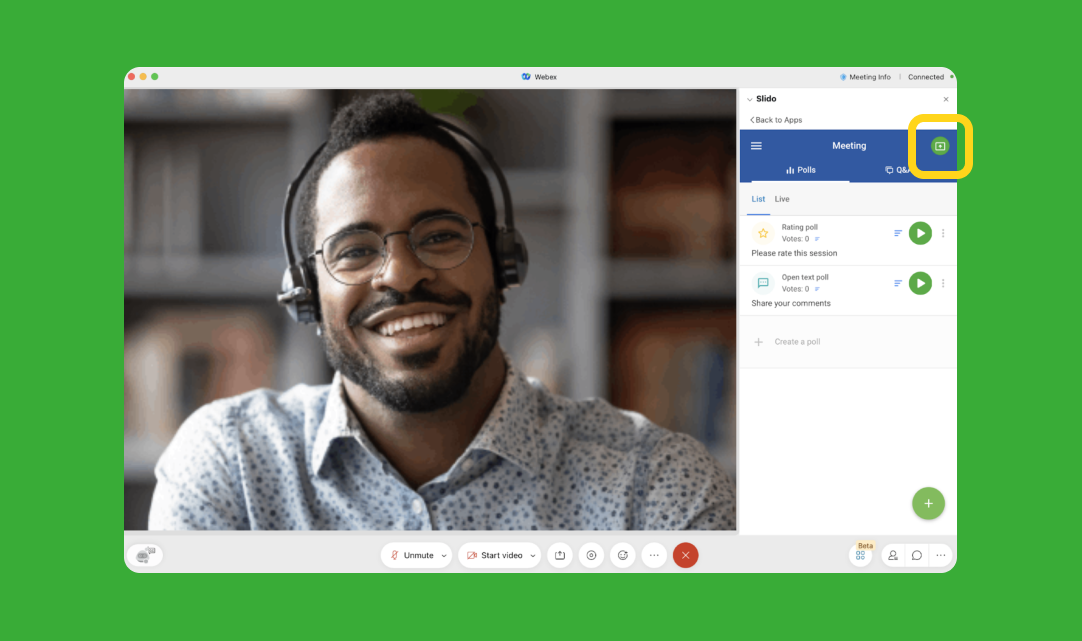 Other

Emojis in Slido
Emojis are now supported in all Slido polls! Both for participants and admins.
🔒
Random event passcode generator in both Event & Organization settings
You can automatically add a layer of protection to all your future events by enabling random Event passcode generator in your Organization settings.
Passcodes for events can also be randomly generated for individual events in your Event settings
This means that your participants will need this Event passcode to access your events.

Change language in the participant mode
Your attendees are now able to change the language of the Participant view themselves under My Profile. 

Their chosen language will be saved under their profile for any future events as well.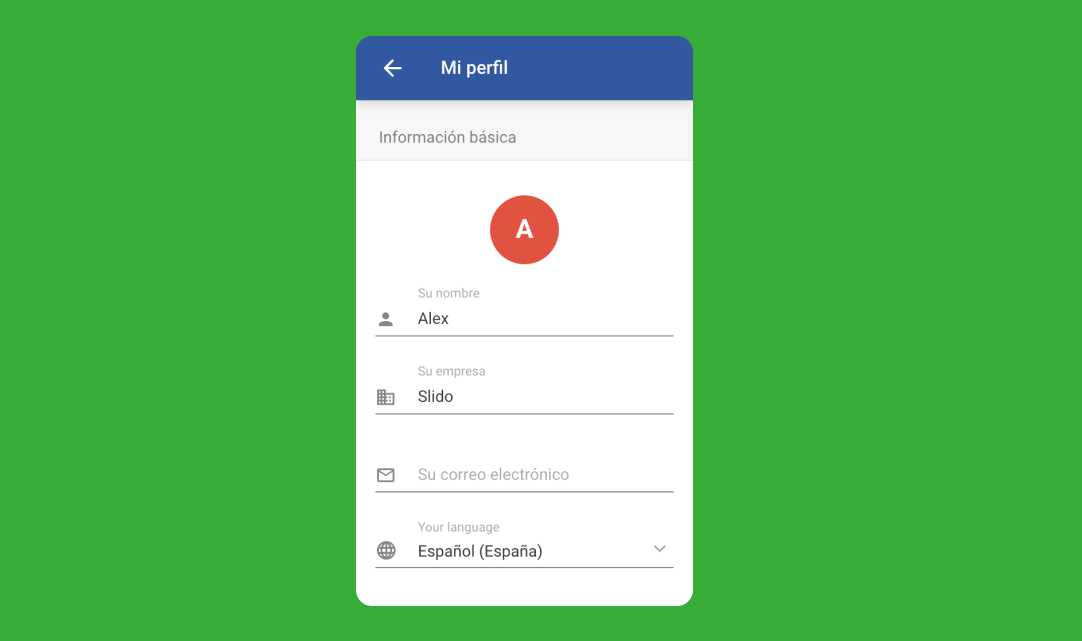 🆕 Sign up & Log in with Webex
To make things go even smoother, you can sign up for your Slido account using your Webex account for easier access.

And, log in with your Webex as well. No need to remember multiple login details.
💬 Webex chat in Admin for Webex account
If you're using your Webex account to log in to Slido, you can now also access the Webex Chat assistant operated by Cisco employees right from Slido admin, instead of Slido default live chat.

This gives you a faster access to support from Cisco's Webex experts.
💁 Live chat and Help Center with Community in the same place
We've also moved our Live chat to the Help Center widget under the green question mark in the lower right corner of our page. 

This brings all our support resources into one place, all the searchable Help Center and Community articles together with our Live chat.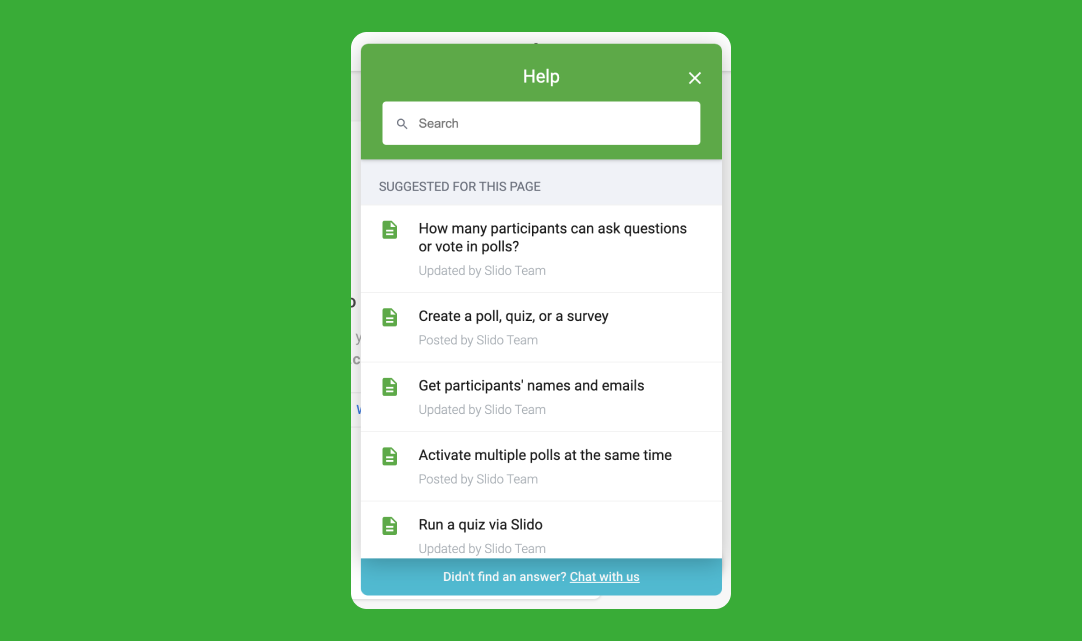 ---
Let us know what you think about our latest updates in the comments below!