Integrations
🔗 PowerPoint installer for enterprise clients 
As an administrator, you can now install Slido for Windows (PowerPoint Add-in) using our MSI file. This is great for big organizations with many Slido users, as you can now do a bulk installation for all of them!

Also, with available command line parameters, you can turn off update notifications for the end users or execute a silent installation. This gives IT admins much more control over the installation experience of Slido PowerPoint add-in.
Polls
📊 New Word cloud results in Admin view
This new Word cloud view in your admin shows the results in both a Word Cloud and a list of words grouped together, and you can see the exact same Word Cloud in your admin as your participants see on their devices or the Present view. 

By grouping the same responses together, it is now much easier to delete unwanted words from your Present view in case you need to.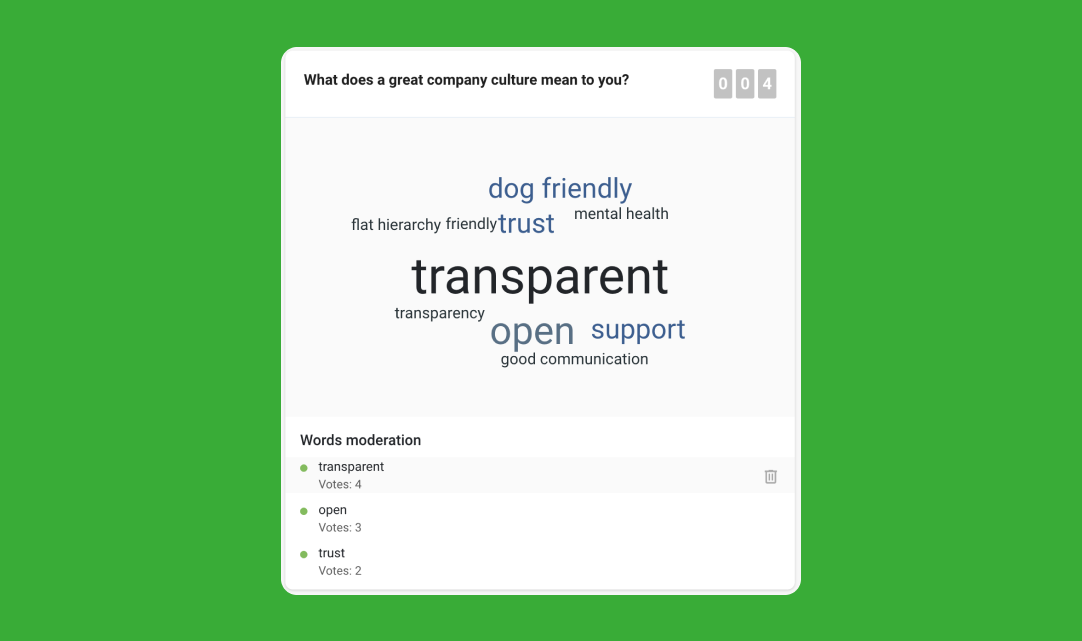 🎉 Confetti in Quiz leaderboard
A fun little update to give your winners something special in this remote world - your winner is now celebrated with a sprinkle of confetti in both Slido Present mode and their Slido participant view! 
Q&A
🔍 Detect similar questions BETA (Slido Labs)
This experimental feature is great for larger meetings or events as it suggests similar questions that are already submitted in the Q&A. As your participants type, As your participants type, they will see the suggestions which will prevent receiving multiple questions asking the same thing. And, it also promotes upvoting questions!

If you'd like to try this BETA feature for your next event, go to your Event settings > Slido Labs BETA > Detect similar questions. Don't forget to let us know what you think! 
3️⃣ Option to display 3 questions in Present mode for Q&A 
You can now choose to show max. 3 questions in Present mode for Q&A in the events settings as well as in organization settings. This is great for smaller screens that are farther away from your audience as we're slowly transitioning towards hybrid meetings.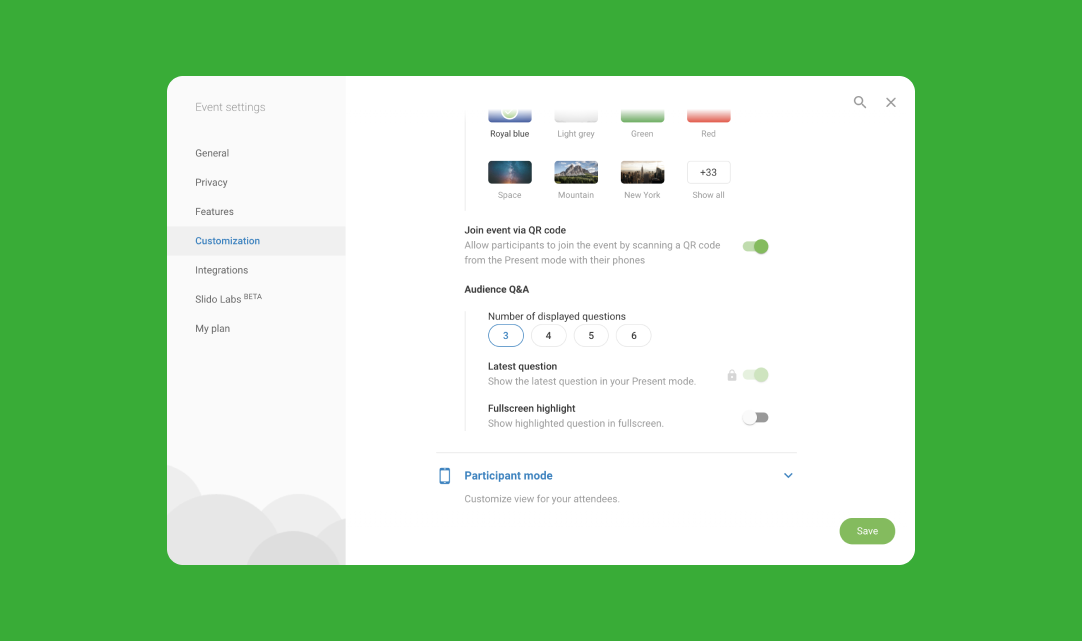 Privacy
🔒 Email verification method for Teacher/EDU Engage plans
We've added the option to verify your participants with their email to our Teacher/EDU Engage plans to make sure your lectures run more smoothly with no unwanted distractions.
Account management
🗑 Delete Slido account with Google Sign up method
Admins who've created their accounts using Google Signup are now able to delete their accounts on their own - no muss no fuss - no need to contact support!
Other
📱 QR code is out of BETA
Joining an event via QR code is now available for all plans without exceptions! 

It is also now possible to enable or disable the QR code directly in both event and organizational settings, no need to go to Slido Labs anymore.
ℹ️

End of support for Internet Explorer 11 
Admin support for Internet Explorer 11 will end on 1st December 2021.
💾 Remember My profile details in Slido app
Slido app now remembers the User profile of your participants to make it easier for them to join any future event with the same identity when using the same device.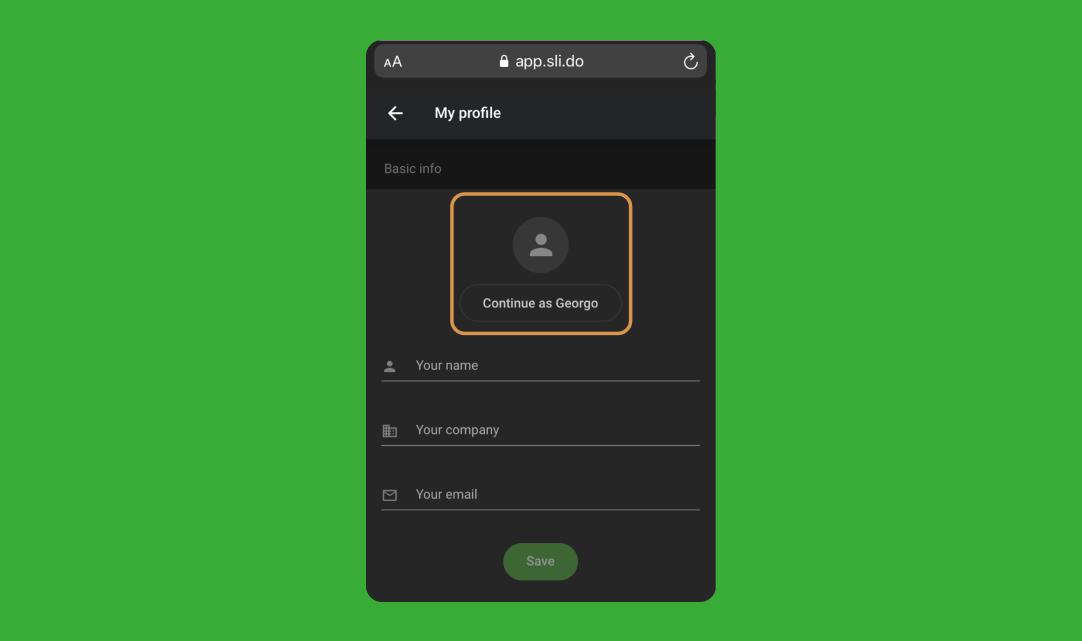 ---
Let us know what you think about our latest updates in the comments below!