Integrations
🎉 PowerPoint integration is out of BETA
We're excited to share that our PowerPoint integration has moved out of BETA and is now available for all users of Windows 10 and PowerPoint 2013 (and later)! 
🕹 New Slido button in Google Slides navigation bar
There's a new Slido button in the bottom navigation bar in Google Slides that allows you to display Slido whenever you want during your presentation.
Note - this button works only if using our Slido Chrome Extention as well.
⚠️ Ideas disabled in Webex integration
Ideas BETA was removed from our Webex integration sidebar because we're getting ready for a redesign which will affect the Ideas BETA functionality.
Live polls
😃 Emoji picker for live polls
It is now easier than ever to add an emoji to your response in a live poll with our new emoji picker.
It's available in the Slido desktop app and Webex integration.
Please note that on mobile, participants need to use the emoji keyboard to insert an emoji.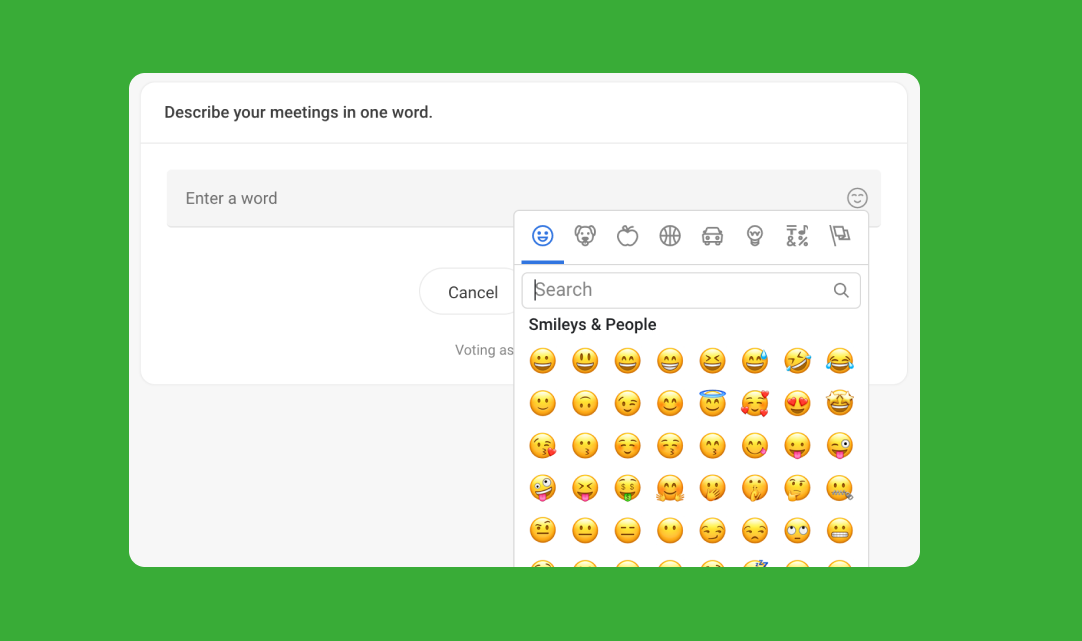 ✍️ Translation of textual emojis in live polls
Slido also now recognizes textual emojis, such as " " or "" and turns them into visual emojis 

" 😃" in live polls and Q&A.
🖼 Improved image polls for participants
We've redesigned the layout of image polls in Slido participant mode to make the images appear much bigger for better visibility.
This applies for both desktop and mobile devices, as well as our video integrations.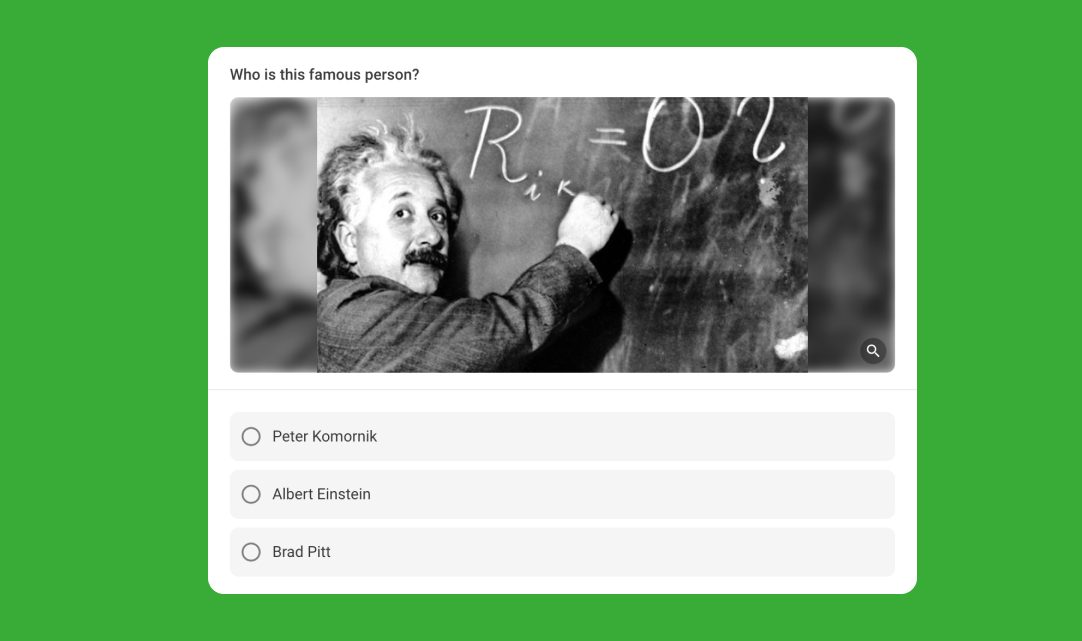 ---
Let us know what you think about our latest updates in the comments below!