Term time is in full swing, all the leaves are brown and the pumpkin spiced lattes are flowing at Slido HQ! 🎃 Let's take a look at what our teams brought us in September, we'd love your feedback!
Integrations
🔗 Slido for Windows add-in support for global deployment
There's now a  brand new update to our Slido for Windows/PowerPoint add-in with support for global deployment. This means multiple regions!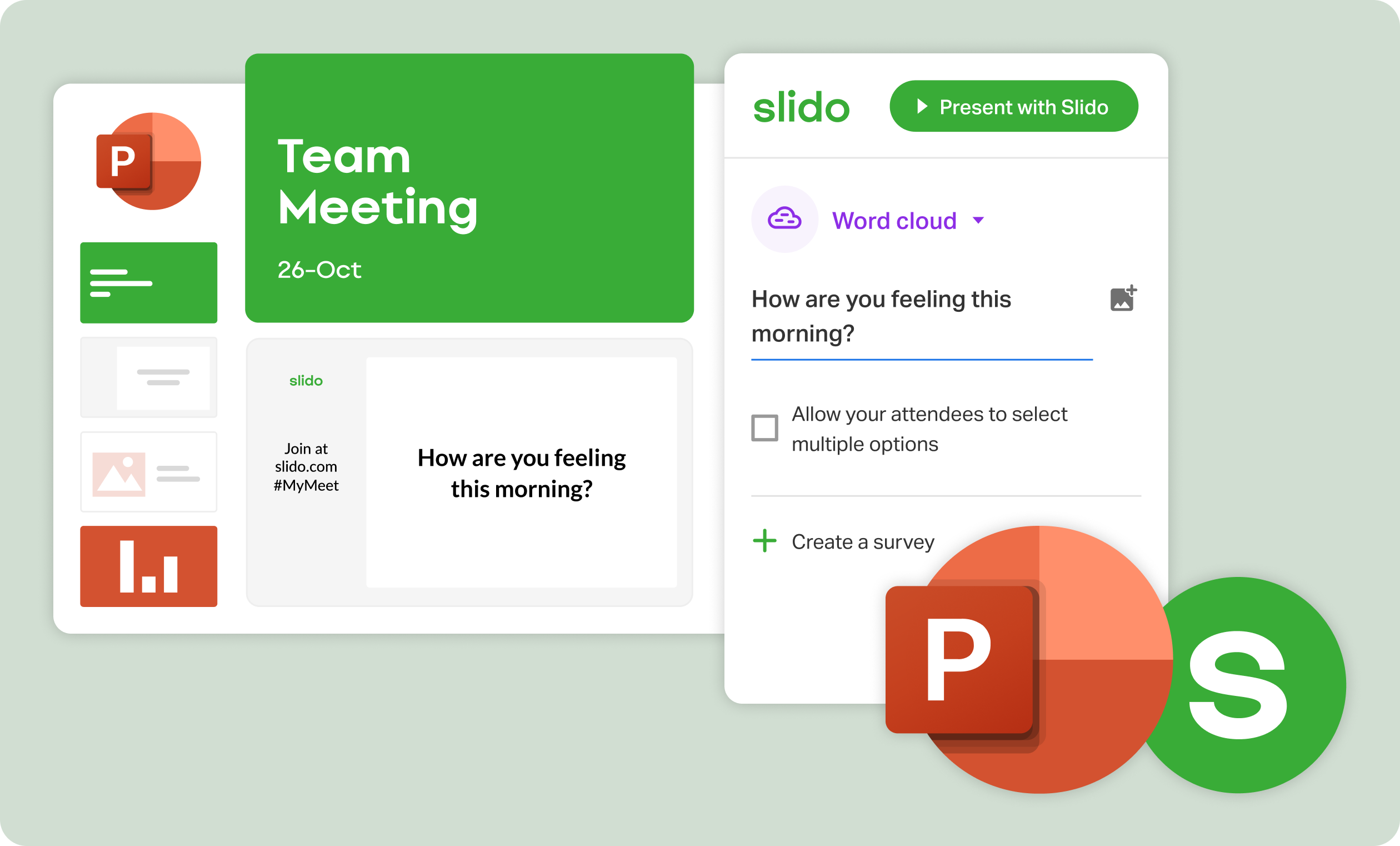 Q&A
🗑 Withdraw a reply in Q&A
Was your question answered in a meeting before they got to your reply? No problem! Participants can now withdraw any of their replies to a Q&A question. Just go to the right of the question and select 'withdraw.'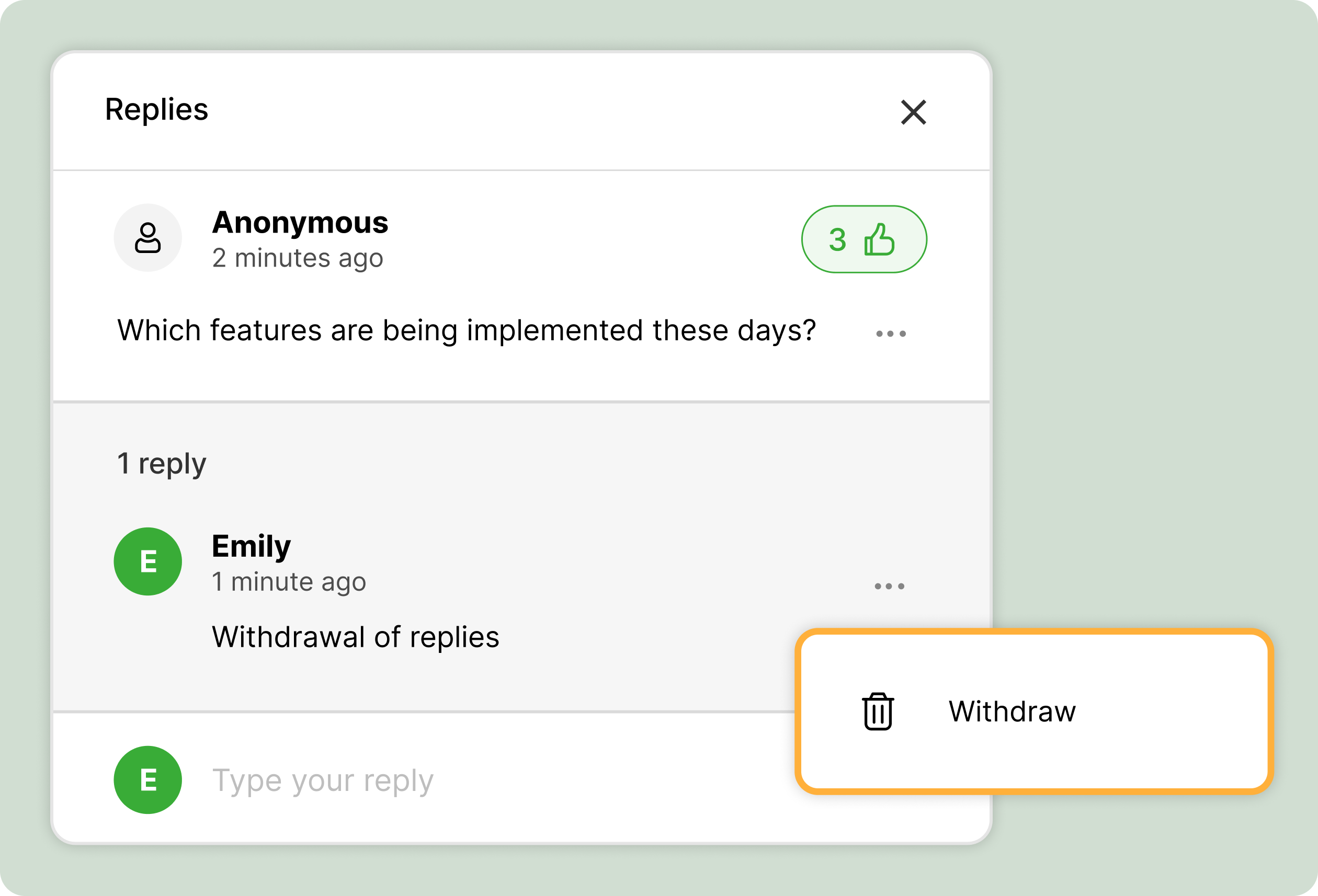 Live Polls
✍️ Typing indicator for Polls in Slido admin mode
Make sure everyone has their say! You can now see when your participants are typing their responses to Open Text Polls in admin mode. This also applies to Surveys and Ranking Polls.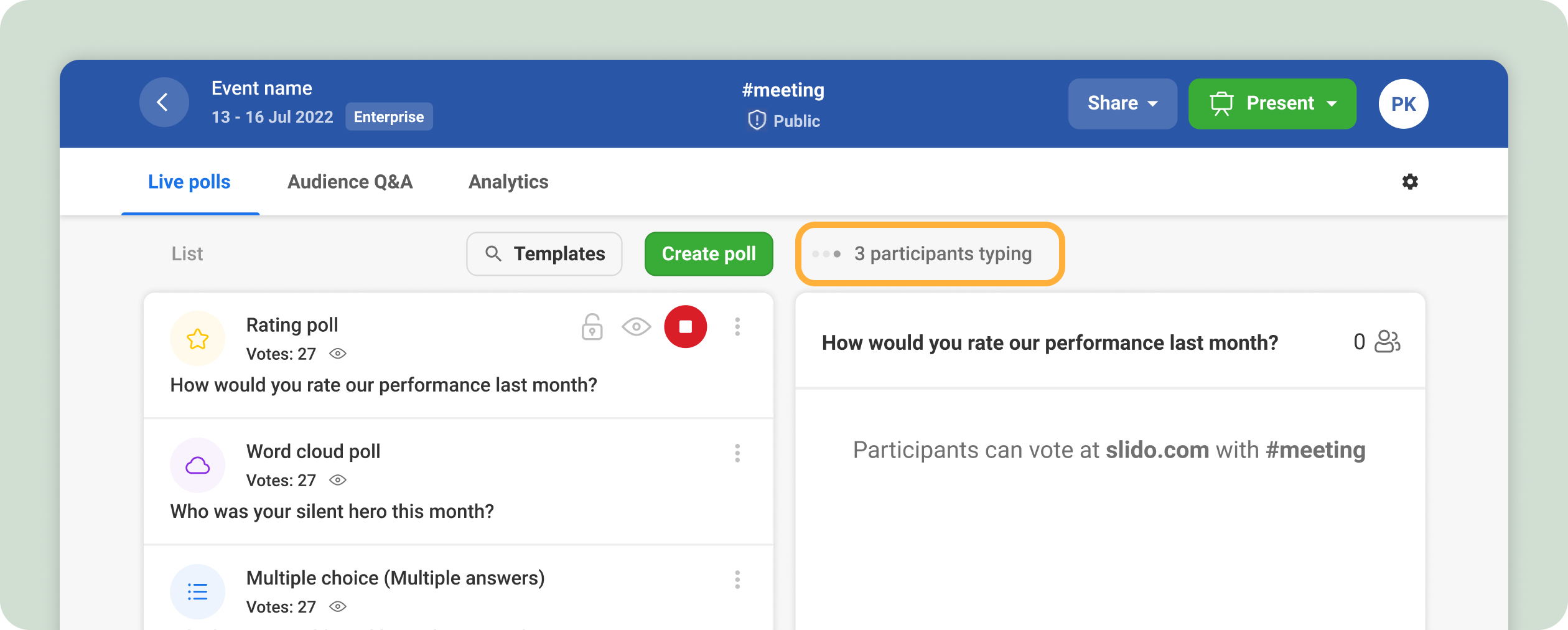 Other
🆕 A new, simplified way to create a new event
Creating events in Slido just got easier! Just select

Create Slido

at the welcome screen (or from

New Slido

if you already have past events), select the dates and a name for your event and you're ready to go! 🎉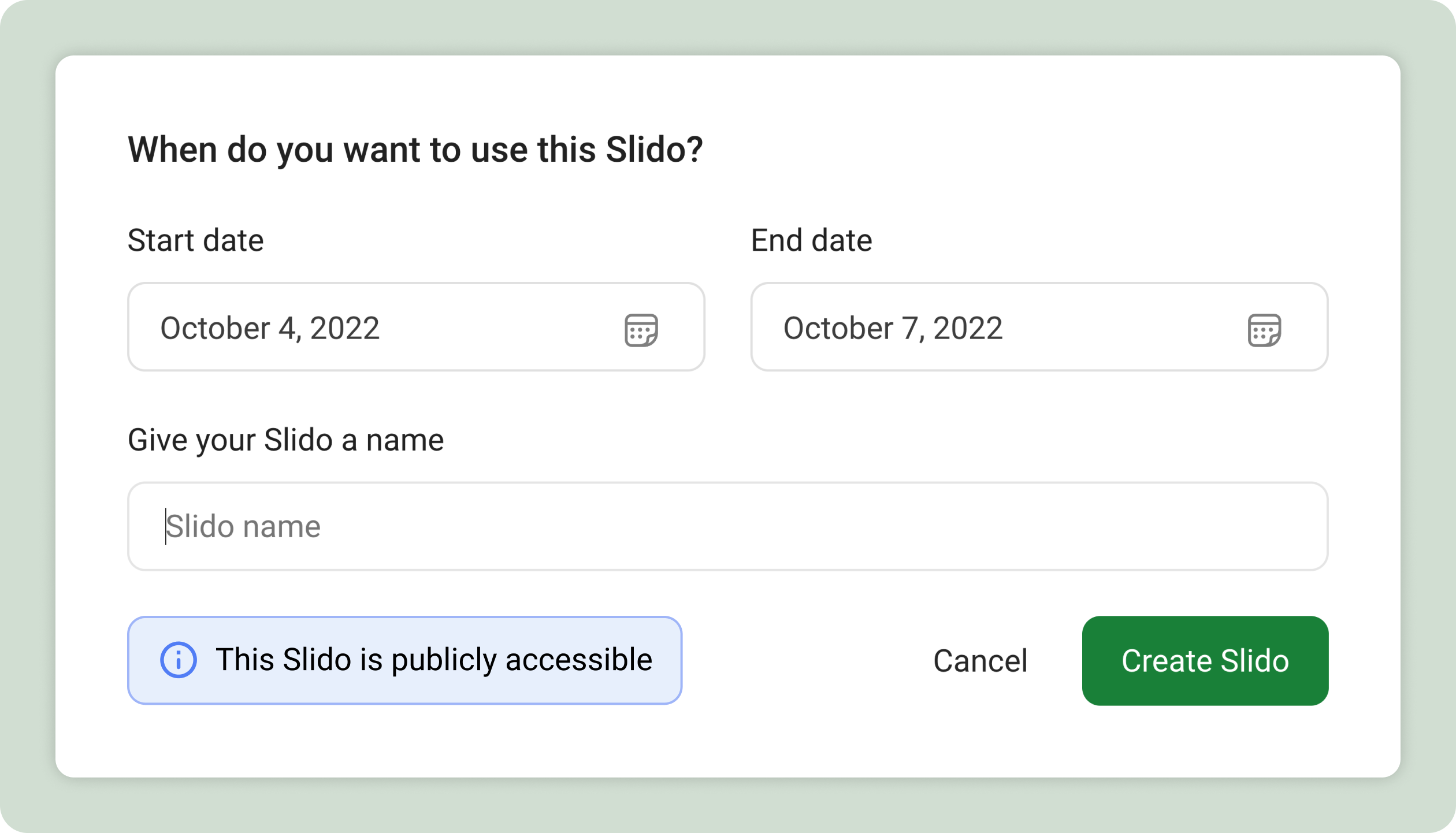 Let us know what you think by liking and commenting below. Or you can reach us at experience@slido.com