To comply with law regulations, you can now add Slido to Theta Lake, whether you use it for data archiving and backup, or as a connector to other services.
Theta Lake integration will be available for organizations hosted on US servers in the first half of 2024. This is currently only available to our clients with EU data residency.
Additional costs may apply for this integration. See how Theta Lake provide compliance to their clients.

To set up the Slido integration, you need to be administrator of your Theta Lake account:
Log into your Theta Lake account
Go to Policy in the top menu
Click Content Source > Collaboration Platforms, then Add New Integration. 
Search for Slido and click the logo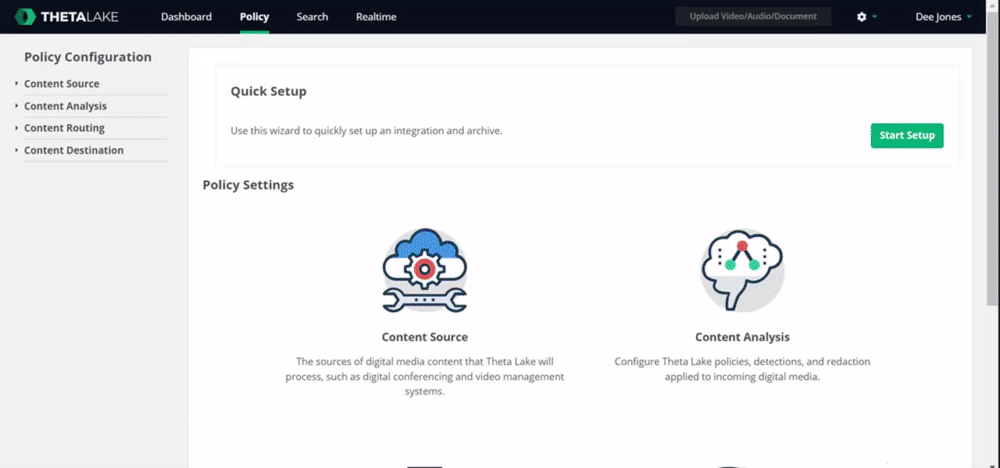 In the next step, you'll need your Slido organization ID. As an owner or admin, you can find it in your Slido account by clicking your initials in the top right corner > Organization settings and billing.
 


Once you copy the Slido organization ID, log out from your Slido account. Then, go back to Theta Lake to continue the setup:
Paste your Slido Organization ID
Type in your Slido login details to authenticate it in Theta Lake and approve the following confirmation
Name your Organization and check the data you want to add to Theta Lake
Click Save and start or Save and don't start yet based on your preference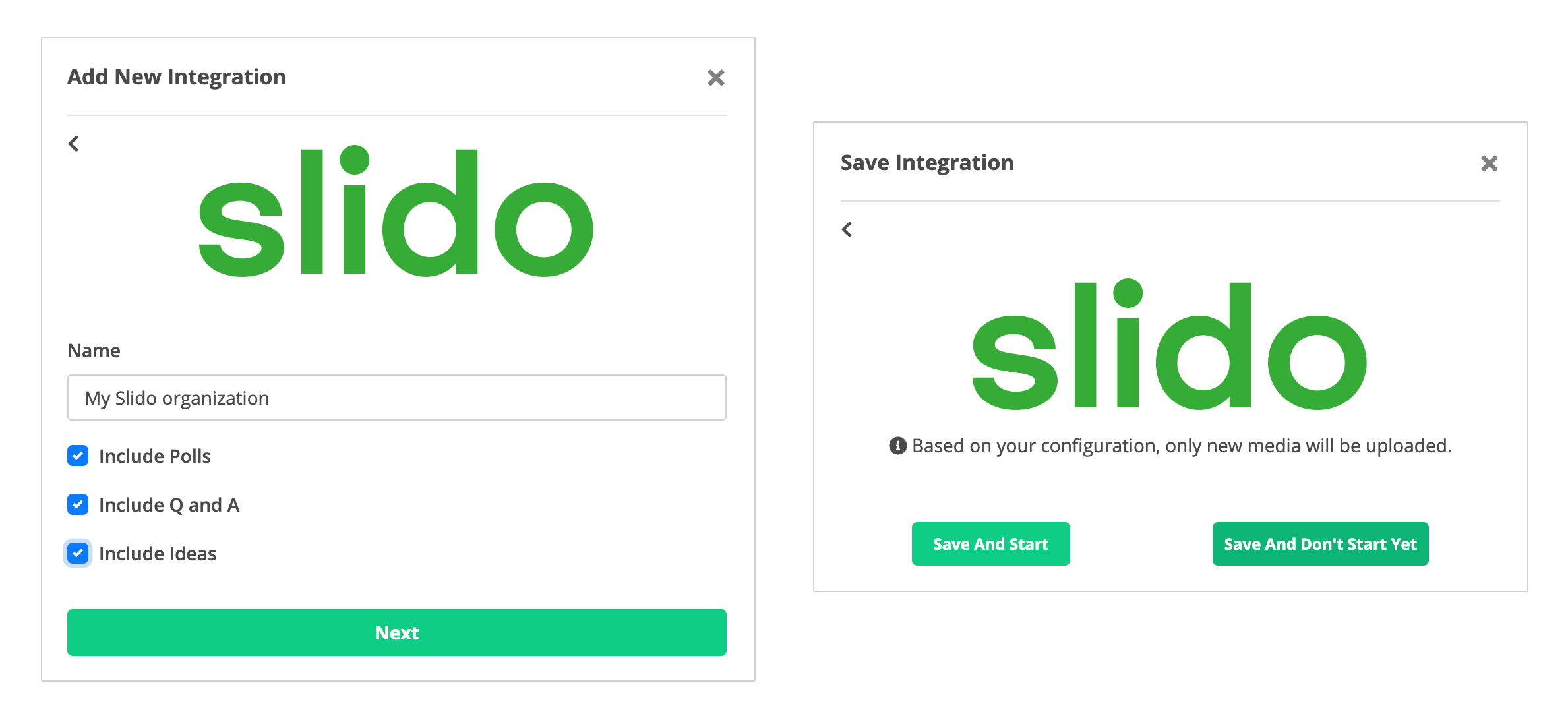 Once the integration is connected, the Slido data will be backed from the date you set it up and available in Theta Lake the following day. Use the Search tab to review the content and potential risks. 

If you selected Save and don't start yet option, you can click the three vertical dots next to the date of creation once you're ready to start. Your data will appear in Theta Lake the next day. 
 

Curious about learning more?