We've had Valentines and a bunch of exciting updates for you in Slido this February ❤️
Off the back of our amazing updates in January, bringing our users Pexels, we're leveling up again with GIPHY, allowing you to express yourselves facilitating meetings with a gif 🎉 We also have improvements to MS Teams functionality and updates for your Slido Analytics. 
We can't wait to hear what you think 😎
 
📹 Brighten up your meetings with GIFs
Make your Polls Pop ✨ add GIF's to Polls, with GIPHY!
GIPHY is the no.1 source for the best and newest GIFs and animated stickers online. Add funny GIFs, reaction GIFs, and stickers to your polls by choosing a keyword and you're all set!
Perfect for a stress-free facilitation providing visual context with ease, as well as some light-hearted fun that can boost your team's morale and build trust 😊

The best part is, it's available for everyone!*

*not compatible with Google Slides or PowerPoint integration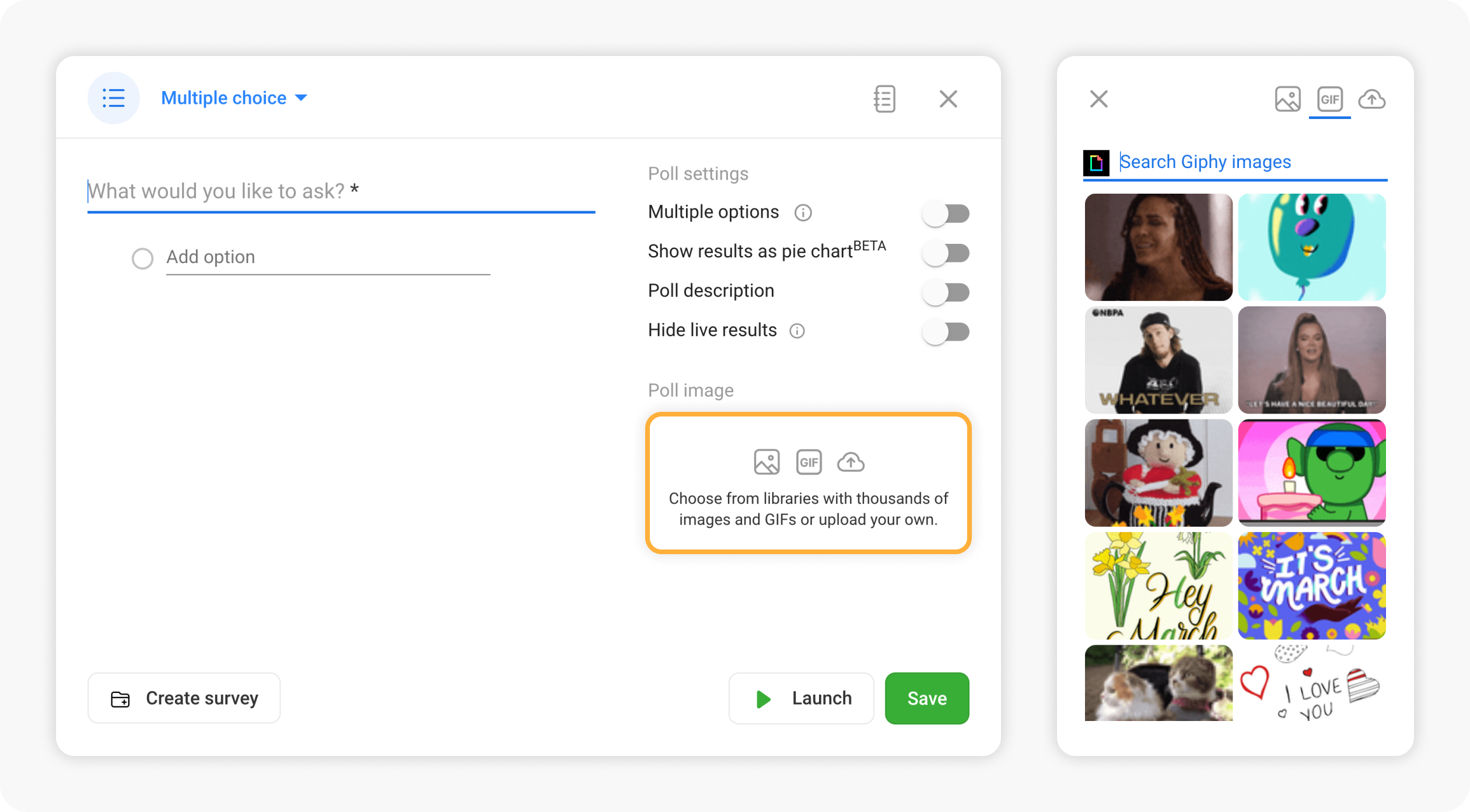 🚀 MS Teams integration improvements 
Following on from January, our MS Teams integration has even more improvements to share with you this month.
Search and filter Slido events in Teams 🎉
You now get a search icon and a filter icon when adding a Slido to your Teams meeting, making it easier to find what you're looking for.

 
📊 Poll improvements
We've made our Word Cloud animation even better. Now, rather than jumping around the screen, words added will move around and grow / shrink smoothly.

Available for Slido Participant app, manageable Wall, and Webex.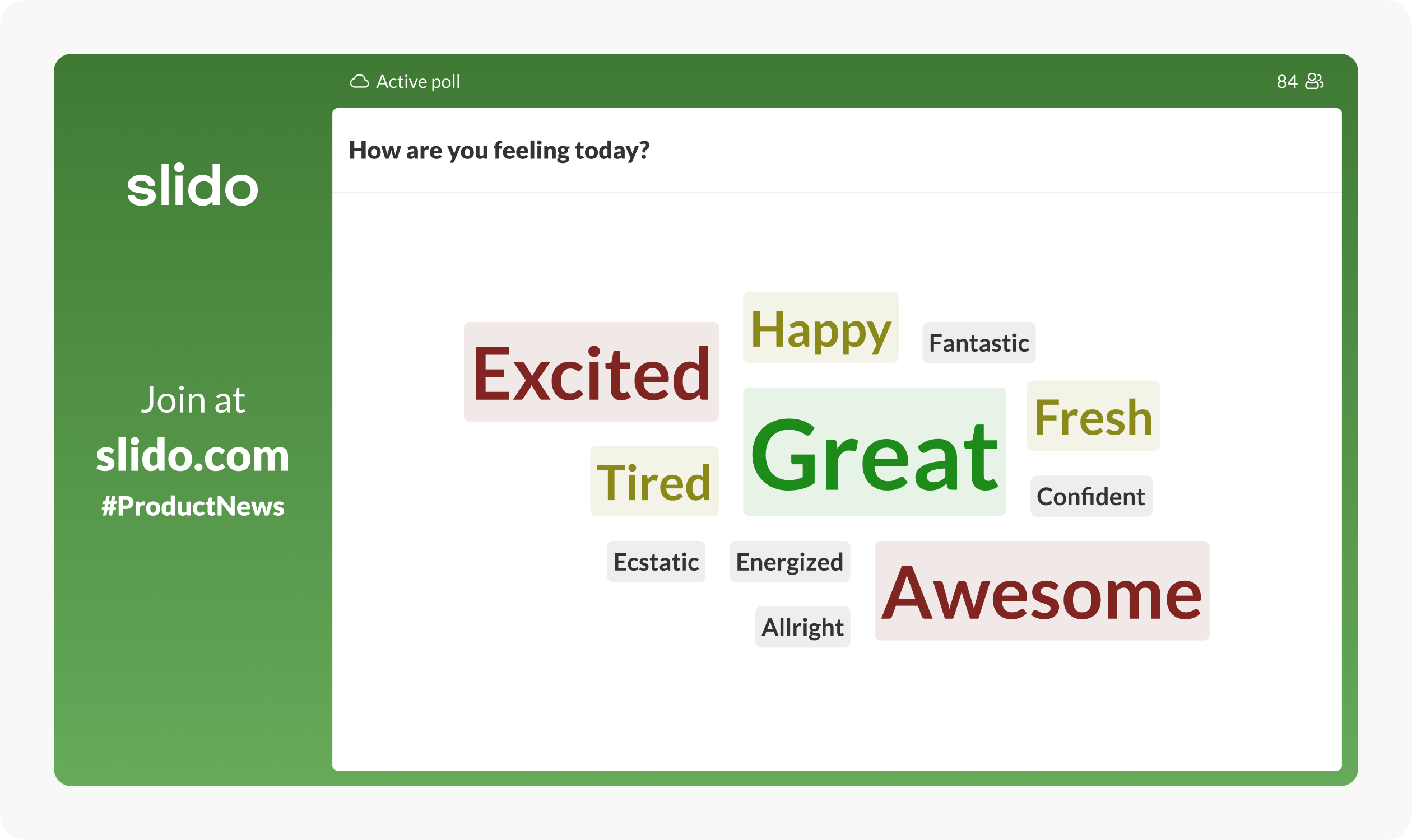 We've also made it easier for you to insert your sentiments and word clouds into slide presentations, emails and even in messages to your colleagues by enabling you to copy your image to clipboard. Simply select from the dropdown menu on the top right of your analytics and you're ready to go!